China Begins Deepwater Drilling In South China Sea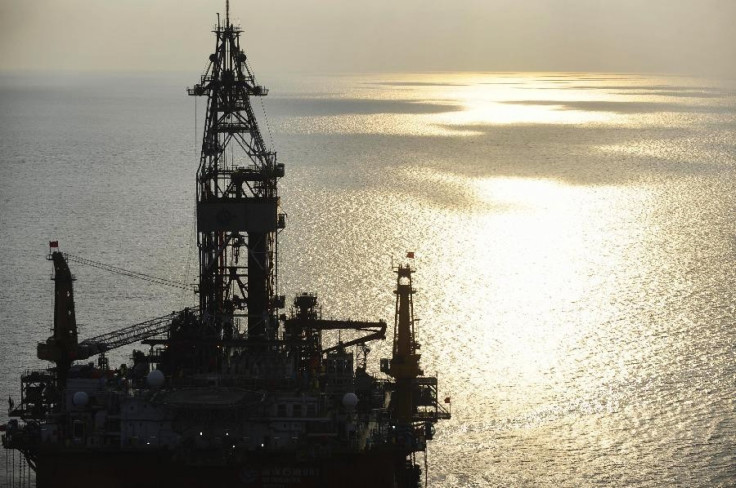 China will soon start drilling from an advanced new oil platform designed to tap into deep-sea petroleum resources in the South China Sea, according to reports in the country's official media on Monday.
The development is major technological progress for China, which claims to have developed the new platform indigenously through its state-owned corporation, China National Offshore Oil Corporation (CNOOC) [NYSE: CEO, Hong Kong: 0883]. It also occurs in an area where China has clashed recently with neighbors including the Philippines.
CNOOC is China's third largest oil and gas company after China National Petroleum Corporation and Sinopec, and specializes in exploration and development of maritime hydrocarbon resources. Most of the platforms to date are located in water shallower than 300 meters, considered the deep-water mark by the industry; operations in waters deeper than 300 meters remain in the start-up stage.
The new platform, dubbed Haiyang Shiyou - 981 or Oceanic Petroleum 981 was inaugurated in May of 2011 in Shanghai, and has only recently been moved into place 320 kilometers (or 198 miles) southeast of Hong Kong, at the northern end of the South China Sea and within the country's Exclusive Economic Zone. Operations at the rig are slated to begin on Wednesday.
CNOOC originally paid 6 billion yuan or $952 million for the rig, which was built by China State Shipbuilding Corp. CSSC claims that the rig can drill to a depth up to 10,000-12,000 meters (32,800 to 39,360 feet). The new platform is now located in waters up to 1,500 meters (4,920 feet), considered ultra-deep-water by the industry.
When the Deepwater Horizon -- originally built by Korea's Hyundai Heavy Industries for $560 million -- broke historic records in 2009 for the deepest depth ever drilled to date, around 35,050 feet or 10,683 meters, it was operating in Gulf of Mexico waters 1,259 meters deep, or 4,132 feet.
If the record of the BP rig was any indication, ultra-deep-water drilling must deal with unforeseen difficulties that may become tremendously hard to contain, even for experienced Western companies. CNOOC must now demonstrate its ability to operate at those higher standards in light of the disaster in the Gulf of Mexico two years ago.
But for a resource-hungry China, looking to maritime reserves of hydrocarbons may be unavoidable.
Chinese and foreign experts agree that while the South China Sea only has a comparatively tiny 7-8 billion barrels of oil in currently proven reserves, total reserves may be much higher, though there is considerable debate and disagreement as to how much. Chinese experts claim that the area may hold as much as between around 170 to 220 billion barrels of oil in total, and estimated natural gas reserves in the South China are over 560 trillion cubic feet. Foreign estimates are usually lower. 70 percent of the oil and gas in the South China Sea is located in deep-water areas.
CNOOC produced less oil in first quarter 2012 than first quarter 2011, due to suspended operations at its Penglai 19-3 field in Northern China's Bohai Gulf. Penglai was the location of a controversial environmental incident in June 2011 involving oil and petroleum leakages, which were ultimately described by the media as being six times larger in area than the state of Singapore.
The Chinese government eventually implicated CNOOC and ConocoPhillips China Inc., a subsidiary of ConocoPhillips [NYSE:COP], which held a 49 percent stake in the field, in the incident.
© Copyright IBTimes 2023. All rights reserved.