China Blames US For Trade War, But Willing To Negotiate Again
China's claim in its white paper released Sunday that president Donald Trump is to blame for the worsening trade war hammering global economic growth is likely resonating in world capitals weary of Trump's incessant and unwarranted use of tariffs to balance U.S. trade deficits or solve immigration problems.
The 8,300-word white paper said the current trade disruptions plaguing the world were launched by Trump and the United States. It also blasts the U.S. as an untrustworthy trade negotiator. China says it will talk but wants talks that are equal, mutually beneficial and trustworthy.
The report said it's "common" for both sides to propose "adjustments to the text and language" in negotiations. In this case, however, the Trump administration "kept changing its demands" in the "previous more than 10 rounds of negotiations."
In a surprising press conference on Sunday, Vice Commerce Minister Wang Shouwen said U.S. actions over the past months are the main reason for the lack of progress in trade negotiations. He also said reports of China reneging on previous trade deals are just "mudslinging" by the U.S. government.
Wang said the goal of trade negotiations between China and the U.S. must be to eliminate tariffs on both sides. He noted that China and the U.S. need to take a step back from the trade war.
He contends both countries should adhere to the direction agreed upon by Trump and president Xi Jinping in Argentina in 2018.
"Nothing is agreed until everything is agreed," said Wang.
His sentiments were echoed by Guo Weimin, vice minister of the State Council Information Office, who said the U.S. should take "full responsibility" for instigating and accelerating the trade war. Guo said China's measures have been "necessary" and "reactive."
"China doesn't want to fight, is not afraid of fighting, but will fight if it has no choice. This attitude has never changed," said Guo.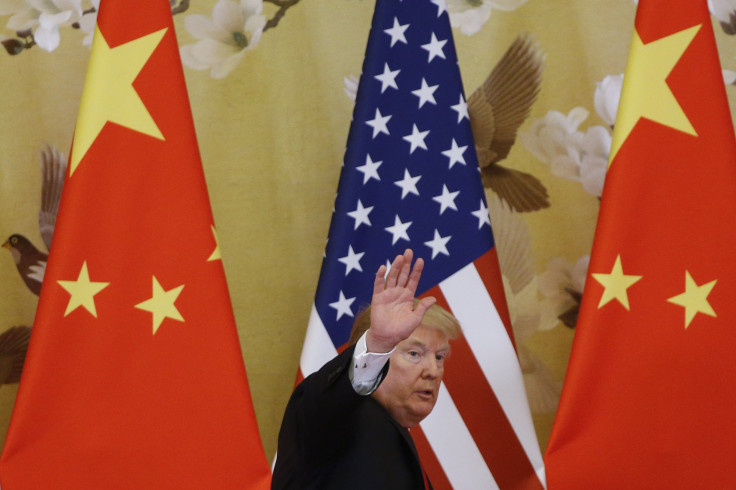 On another trade war front, the China Ministry of Commerce previously announced it will compile a list of what it refers to "unreliable (foreign) entities." It refused to say more about the unreliable entities list or its implementation, saying these details will be disclosed later.
This comes as China is investigating FedEx after it allegedly diverted packages sent by Huawei Technologies Co. Ltd. The official state-run press agency Xinhua on Saturday said four packages containing paperwork sent by Huawei were diverted to FedEx headquarters in Memphis, Tennessee instead of being delivered to Huawei offices in Asia. CNBC confirmed FedEx had indeed diverted the packages.
Wang said Sunday foreign companies that act against Chinese law will be subject to Chinese investigations.
China now believes the real reason for Trump's trade war against it is to put a brake on China's rise as a great power and not other reasons repeatedly harped-on by the Trump administration such as halting forced technology transfers and protecting American intellectual property rights.
© Copyright IBTimes 2023. All rights reserved.