China Building Global Alternative To GPS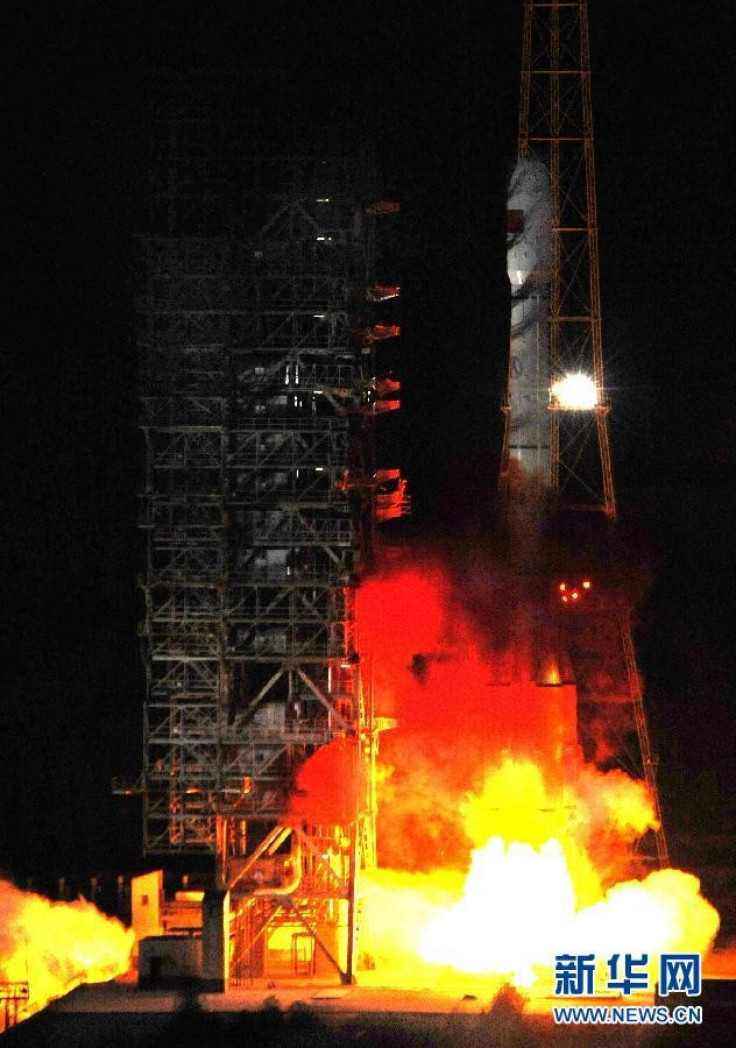 Western powers that led the space race for the past 55 years now face stiff competition from China.
On Monday, a Chinese Long March 3B rocket successfully lifted off to carry the country's 12th and 13th global navigation satellites into orbit. As a result, China is well on its way to assembling its own alternative to the U.S. Global Positioning System.
China is in the process of deploying a new satellite-based navigation system called Beidou II or the Big Dipper II system. Like GPS in the U.S., Russia's GLONASS, and Europe's Galileo systems, Beidou II would be offered to both civilian and military customers, providing accurate time and geographic positioning information on land, at sea, and in the air.
Beidou came into operation for the East Asian region last December and is scheduled to be available across the world by 2020.
The system will eventually carry 35 satellites, 4 more than the number currently active in GPS' constellation.
While China's military is seen to be a major beneficiary, the development also has major implications for civilian industries. American and European systems may soon be left out of increasingly lucrative Asian markets. The Chinese government expects its own home market for satellite navigation to be worth 400 billion yuan, or $61.5 billion, by 2020.
It also indicates that Chinese companies may move to market their own versions of satellite navigation devices and systems internationally in coming years. That could imply future competition for providers such as Garmin International (Nasdaq: GRMN) and the Navteq unit of Finland's Nokia Corp. (NYSE: NOK).
Worldwide, the market value [of the Chinese systems] will reach $400 billion to $500 billion by 2020, said Ran Chengqi, Director of the China Satellite Navigation Management Office last May.
For the first time in history, China launched more rockets into orbit than the U.S. last year -- 19 vs.18, reported the U.S. Federal Aviation Administration. Although the U.S. launched more satellites into orbit that year, 28 vs. China's 21, events on Monday demonstrate that China is also quickly developing an ability to operate rockets carrying multiple satellites.
Both countries remain behind Russia, which launched 31 rockets and 53 satellites and spacecraft, but have a better record on safety. The U.S. and China had one launch failure each in 2011, Russia had four.
China is not the only Asian nation moving ahead with alternatives to GPS. Japan and India also have proposals to put up their own satellite groups for domestic coverage.
That means space could soon be more cluttered than ever with new objects and signals.
Donald Kessler, a NASA scientist, coined the term Kessler Syndrome in 1978 to describe exponential increases in debris and junk within Earth orbit which would eventually render space exploration impossible.
In the meantime, satellite broadcasting frequencies may be the major point of contention. Chinese involvement with Europe's Galileo project, in which it originally invested hundreds of millions of dollars in 2003, eventually fell apart as the country went on to develop its own system and felt disparaged by European hesitations over technology sharing. Both nations tuned their satellites to similar broadcasting frequencies.
However, since China's system came online first, under International Telecommunications Union rules it has priority and subsequent users will require permission to use the same signal bandwidth, pushing Europe's Galileo development into a major setback.
© Copyright IBTimes 2023. All rights reserved.