China Considering Tariffs On US Agricultural Imports: Trade War Coming?
A global trade war is looming large as President Donald Trump gears up to announce tariffs on Chinese imports Thursday. The slated move is said to impose up to $60 billion in new duties on Chinese goods mainly targeting China's high technology sector and intellectual property products to curb theft of U.S. technology, White House administration officials said this week.
The tariffs could reportedly be applied to more than 100 products from China, which Trump claims were developed using stolen trade secrets from the U.S. In the event China chooses to retaliate, and impose tariffs on American products sold in China, it is widely speculated, the U.S. agricultural sector will take a major hit, as China was by far the biggest destination for U.S. soybean exports, with sales of $14.2 billion of the oilseed in 2016.
So far, China has taken the high road and has maintained that the consequence of trade wars will not be in the best interest of any country. However, the impending announcement could spark retaliation from Beijing. Wall Street Journal reported that Beijing was gearing up to strike back with tariffs aimed at Trump's support base, including levies targeting U.S. agricultural exports, mainly soya beans, sorghum and live hogs.
Other industries that would suffer the blow back from Chinese tariffs would be aircraft (with $15 billion in 2016 exports), electrical machinery ($12 billion), and machinery ($11 billion).
Trump, after months of procrastinating, dealt his first blow on the Chinese economy when he imposed a whopping 30 percent tariff on solar panels in January. Since most of the solar panels to the U.S. come from China, the move was perceived as a pointed attack on Beijing. In addition to this, earlier in the month, Trump announced tariffs on steel and aluminum imports, hitting the EU, Japan and South Korea, as well as China.
Through all this China has refrained from initiating a trade war with the United States, while maintaining it will defend its interests in the face of America's growing protectionism trade practices.
Wang Hejun, a top trade official in China's commerce ministry, expressed dissatisfaction and said Beijing intends to "resolutely defend its legitimate interests."
Ahead of this week's announcement, a visibly concerned China responded to the threat by warning, trade wars between the world's two largest economies are not in the best interest of any country. Li Keqiang, China's premier, tried to appease the U.S. by vowing to further open China's markets to foreign companies and extend stronger protection for foreign companies' intellectual property, Washington Post reported.
In a statement, Li reiterated his fears on the dire consequence of trade wars. "No one will emerge a winner from a trade war," Li told a news conference at the conclusion of China's annual parliamentary session. "What we hope is for us to act rationally instead of being led by emotions."
However, the American Chamber of Commerce in China was not gratified by the declaration. While they said they were pleased to hear the announcement, they had to see the words put into action by China, Washington Post reported.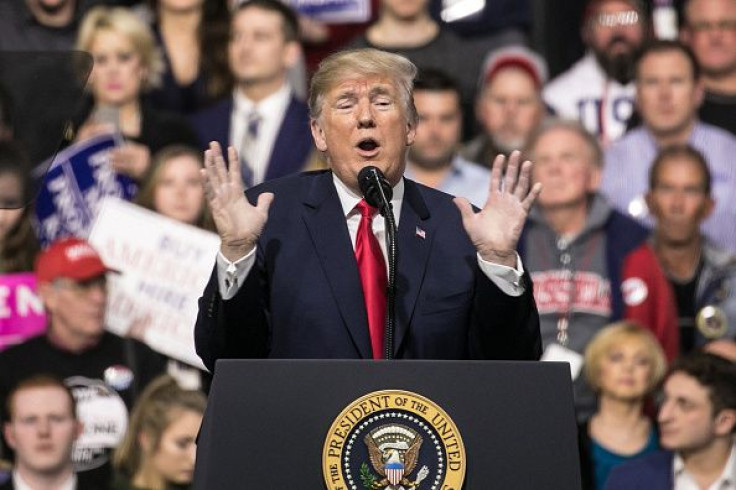 © Copyright IBTimes 2022. All rights reserved.
FOLLOW MORE IBT NEWS ON THE BELOW CHANNELS