China Cracks Down On Mobile Apps That Can Share Pornographic Content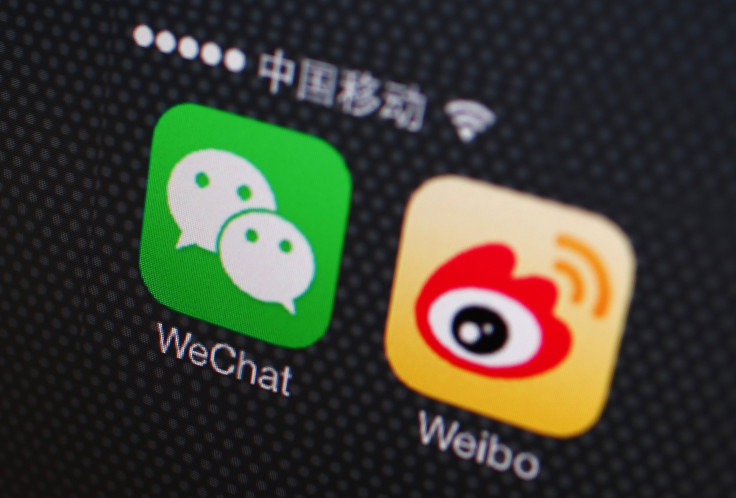 Smartphone apps have become the target of a sweeping crackdown by Chinese officials to "clean the Internet." The Communist Party announced on Tuesday that apps featuring pornography and other salacious content will be encouraged to monitor and self-censor content.
In a campaign that was initiated last summer, the government aims to rid the Internet and social networks of rumors and pornography, which has been deemed harmful to the country. According to a statement on the website of the Ministry of Industry and Information Technology (MIIT), mobile applications will be responsible for monitoring independently and blocking users or individual posts that fall under guidelines of offensive content. The government's role will be to "enhance abilities to discover pornographic and obscene apps" and "improve the process of punishment."
The apps that have been affected include WeChat, the country's popular messaging service that also allows users to follow community threads and share items with groups. Earlier this year, a slew of WeChat groups and users that shared pornographic material, as well as groups and individuals that shared news links and other information, were blocked from the app. WeChat's parent company, Tencent, has not publicly acknowledged the profile deletions but it is implied that the move was in line with the government's ongoing crackdown.
The added government attention on Tencent comes as the messaging service surpasses popular microblog platform Weibo as the country's top social sharing platform.
According to data collected by iiMedia Research, the mobile sharing components of WeChat, WeChat Friends and WeChat Moments, collectively represented 49 percent of the country's social sharing market. Sina Weibo represented 19.2 percent.
© Copyright IBTimes 2023. All rights reserved.
FOLLOW MORE IBT NEWS ON THE BELOW CHANNELS