China Deletes 250,000 Prostitution Accounts On WeChat To Promote 'Healthy Cyberspace'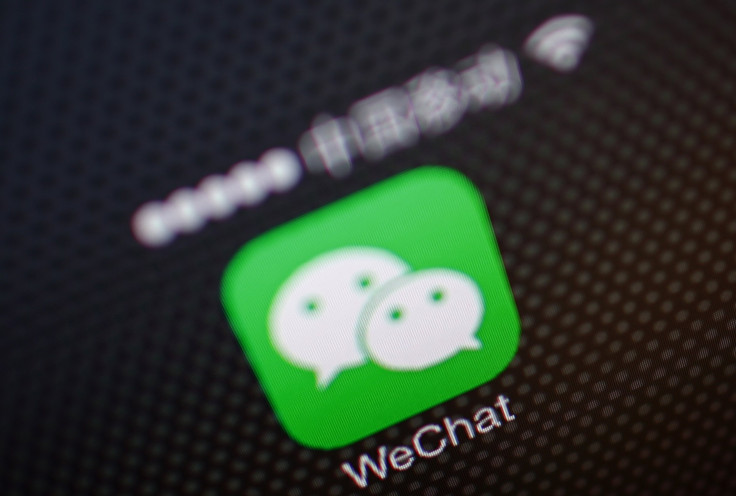 China's notorious Internet censors have come down hard on popular messaging service app WeChat, deleting 20 million messages, 10 million advertisements and 250,000 user accounts related to prostitution services, much to the surprise of many Chinese.
According to the official Weibo account for Tencent, the parent company of WeChat, authorities launched an operation called "Thunder Action" to crack down on prostitution rings that have taken to the messaging app to advertise their services.
The responses from Chinese Internet users to Tencent's online announcement were mixed. Most were shocked at the sheer number of accounts and messages that had reportedly been affected.
"20 million?" one blogger wrote in response to the post. "That is a shockingly huge number to be involved in prostitution."
"Wow, who knew WeChat was an online brothel? I've never encountered such accounts," another added.
"Wow, is the country's prostitution market bigger than the country's real estate market?" another chimed in.
While other reports suggest 20 million accounts had been deleted, which would constitute about 5 percent of the app's total users, 250,000 is still a large number of accounts, and if true, it demonstrates the sweeping capabilities of China's censors.
The most recent purge of accounts is part of a grander scheme initiated in April to create a "healthy cyberspace,"which aims to wipe out pornography and other content deemed scandalous or vulgar from the Chinese Internet.
"Allow the purification of WeChat to begin," one user wrote, adding, "First it was Weibo, now it's WeChat." Weibo is a service akin to Twitter.
In the past, because WeChat is primarily a texting service, the content of conversations was not posted publicly, which kept discussions private within groups on the app, which are usually unmonitored. However, an announcement last month invited users and service providers to report any violations on the app so authorities could intervene.
Prostitution, while illegal, is largely tolerated by authorities in China, and many local officials turn a blind eye to rampant prostitution rings.
WeChat's multiservice platform made advertising for the sex industry easy. Its private messaging function allows for discreet solicitation, and WeChat's online payment services allows for seamless, and unmonitored, transactions.
"The explosive development of WeChat created an unprecedented breeding ground for the sex industry," one Weibo user wrote. "So this is how the sex industry does marketing," another added.
This isn't the first time WeChat users have been booted off the service. Earlier this year, the accounts of several political bloggers and blogs that monitored Chinese social issues or controversies were deleted without warning, marking the first time WeChat used censorship tactics. The most recent wave of censoring suggests that more crackdowns are likely to follow.
© Copyright IBTimes 2023. All rights reserved.