China denies police behind foreign reporter beatings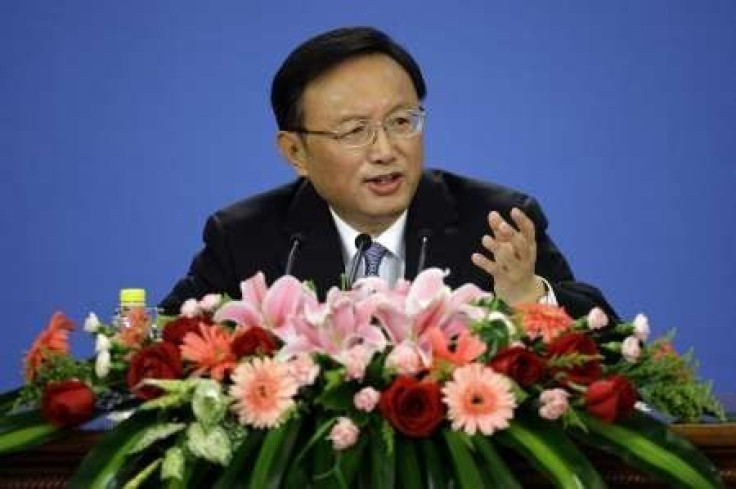 Chinese police had nothing to do with the beating of foreign reporters covering a possible protest last month, the foreign minister said on Monday, as security forces intensified their monitoring of journalists.
Some foreign reporters were harassed or beaten up in a central area of Beijing in late February after an online message from abroad urged a pro-democracy gathering inspired by the Jasmine Revolution in the Arab world. Police smothered the designated area and no protest took place.
Foreign Minister Yang Jiechi, speaking on the sidelines of the annual meeting of parliament, denied police involvement.
There is no such issue as Chinese police officers beating foreign journalists, he said.
It was not clear if his denial also applied to state security personnel or plain-clothes staff.
Over the weekend, foreign journalists in Beijing -- including several Reuters reporters -- received phone calls or home visits from the police to check their paperwork and remind them about the need to follow reporting rules.
One journalist was told that the neighbourhood committee was responsible for ensuring she obeyed Chinese law, according to the Foreign Correspondents Club of China.
In Shanghai, a group of European and Japanese journalists covering a putative protest site were held by police for two hours in an underground bunker-like room, where officers examined their documents, said the Foreign Correspondents Club.
Police frequently detain foreign reporters in China for brief periods when covering sensitive events and ask them to produce their government-issued reporter cards.
We will continue to provide convenience for foreign reporters for their legal and reasonable reporting, and we also hope they respect China's laws and regulations, said Yang.
His comments are unlikely to mollify critics, who have said recent restrictions amount to a reversal of past vows of unimpeded reporting in much of the country.
Police have been warning foreign reporters that they risk having their visas revoked if they continue to try and report from certain busy parts of Beijing without first obtaining official permission.
Regulations issued just before the Beijing Olympics allow foreign reporters to interview individuals or organisations as long as they agree.
But the government often interprets the rules to suit its needs. Tibet remains off limits apart from government-organised visits, and other sensitive areas have been temporarily closed.
Yang said it was important people did not exaggerate the security situation in China.
I have not noticed any signs of tension domestically. What I have seen is that the Chinese people had a joyful lunar new year and happy lantern festival, he said. This is the reality I have seen. I don't want to see people making something out of nothing.
© Copyright Thomson Reuters 2023. All rights reserved.