China Deploys 10 Military Aircraft, 4 Naval Vessels Around Taiwan Within Just 24 Hours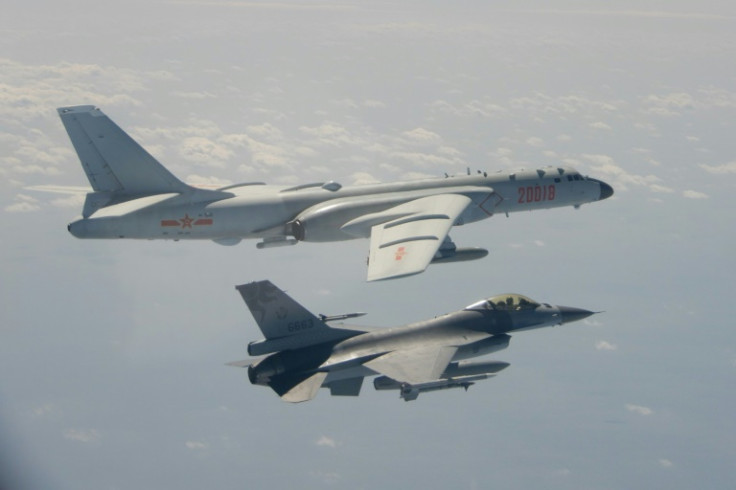 KEY POINTS
Taiwan spotted 10 Chinese military aircraft and four naval vessels around the island between Monday and Tuesday
A Chinese anti-submarine warfare helicopter entered Taiwan's air defense identification zone
Taiwan scrambled combat patrol aircraft and dispatched naval vessels in response to the Chinese incursion
China continues to intimidate Taiwan as the self-ruled island recorded more Chinese incursions this week.
The Taiwanese Ministry of National Defense (MND) spotted 10 Chinese military aircraft and four naval vessels around the island between Monday morning and Tuesday morning, Taiwan News reported.
The MND said two of the People's Liberation Army Air Force (PLAAF) military aircraft crossed the median line of the Taiwan Strait and entered the southwest part of Taiwan's air defense identification zone (ADIZ).
A Sukhoi Su-30 combat jet was observed in the far northeastern sector of the median line, while a Kamov Ka-28 anti-submarine warfare (ASW) helicopter was detected deep inside ADIZ's southwest section.
After detecting Chinese air and naval incursions, the Taiwanese defense ministry responded by mobilizing combat patrol aircraft, naval vessels, and land-based air defense missile systems.
Taiwan detected another Chinese incursion involving seven PLAAF aircraft and five People's Liberation Army naval vessels between Tuesday morning and Wednesday morning local time, though none of them crossed the middle line of the Taiwan Strait or entered Taiwan's ADIZ.
Data from the Taiwanese defense ministry showed that at least 16 Chinese warplanes and 32 naval vessels have been detected around the island since June 1.
According to the U.S. think tank Center for Strategic and International Studies (CSIS), China employs "gray zone tactics" by deploying its warplanes and naval vessels.
CSIS defined gray zone tactics as "an effort or series of efforts beyond steady-state deterrence and assurance that attempts to achieve one's security objectives without resorting to direct and sizable use of force."
Over the weekend, U.S. Defense Secretary Lloyd Austin III warned that a potential cross-strait conflict between China and Taiwan could trigger a global economic catastrophe.
Speaking at the Shangri-La Dialogue security summit in Singapore, Austin noted that a war over Taiwan is "neither imminent nor inevitable" but emphasized that the whole world could suffer if it does happen.
"The whole world has a stake in maintaining peace and stability in the Taiwan Strait—the whole world. The security of commercial shipping lanes and global supply chains depends on it. And so does freedom of navigation worldwide," Austin said.
"But make no mistake: conflict in the Taiwan Strait would be devastating," he added.
The defense chief said the U.S. is "determined" to maintain peace and stability in the region while working to "strengthen the guardrails against conflict."
However, the White House issued a sharply worded warning to China after the two countries were recently involved in a series of dangerous encounters.
John Kirby, the White House National Security Council spokesperson, said they are confronting China's "growing aggressiveness" in the region.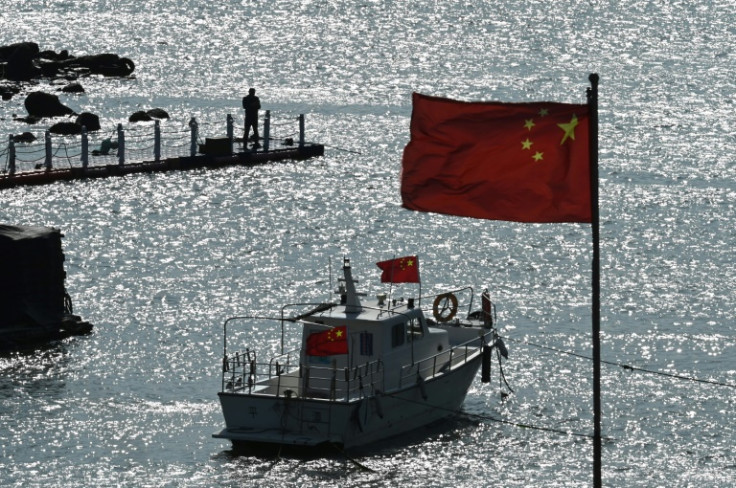 © Copyright IBTimes 2023. All rights reserved.