China Deploys Its Most Advanced Oil Rig In South China Sea
China has put a deep-water oil rig into operation on Saturday somewhere in the South China Sea. The rig is called the "Haiyang Shiyou 982", or "Ocean Oil 982" and according to Chang An Jian, a social media account run by the Central Political and Legal Affairs Commission, the rig is in waters that are about 3,000 meters (9,850 feet) deep. This is China's largest and most advanced rig of its kind and it is expected to drill at depths of up to 5,000 meters.
The news comes right before the Oct. 1 National Day celebration marking the 70th anniversary of the People's Republic of China (PPC). The holiday will feature a huge military parade in Beijing and will be followed by a "golden week" of celebrations full of Chinese propaganda extolling the virtues of the Communist state.
Much more important than a showcase to be used as propaganda is that the Chinese are hoping that the rig will lessen the country's dependence on crude oil from foreign suppliers. It has imposed heavy tariffs on US crude as part of the trade war and the Sept. 14 drone attacks on Saudi Arabia have threatened the flow of crude to China. Russia remains China's largest crude oil supplier.
No one doubts there are vast amounts of natural gas (estimated as high as 190 trillion cubic feet) and crude oil (11 billion barrels estimated in proved and probable reserves) beneath areas of the South China Sea waiting to be exploited. The "doubt" rises from who has sovereignty over the waters. And with so much untapped wealth, other countries including Vietnam, the Philippines, Malaysia, Brunei and Taiwan are all vying for their share.
China continues to ignore any international rulings and make a historical claim that the bulk of the South China Sea is theirs. No one in the region can offer any resistance to China's naval power so they are free to have their way by bullying or offering tempting deals that might enrich a poor country but would otherwise be viewed as "approval" for China to continue its behavior. Currently, the U.S. is not involved but has said that keeping the waterway open is a goal that it will defend if needed.
China already has a deep-water rig in operation. The Haiyang Shiyou 981 went into operation in the South China Sea in 2012 but two years later it was moved after Vietnam said it violated its territorial rights. The new rig was designed by Norway's Agility Group and is capable of withstanding winds of up to 200km/h (125mph) and can drill to depths of more than 9,000 meters.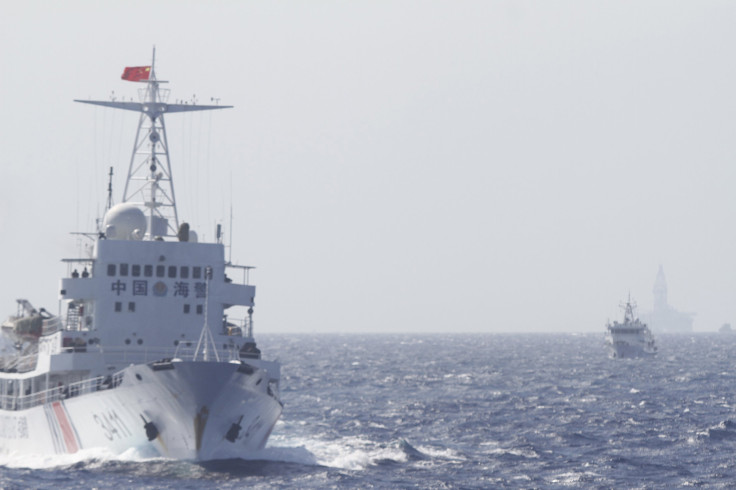 © Copyright IBTimes 2023. All rights reserved.