China Economy: Consumer Inflation Edges Up, Factory Prices Continue To Fall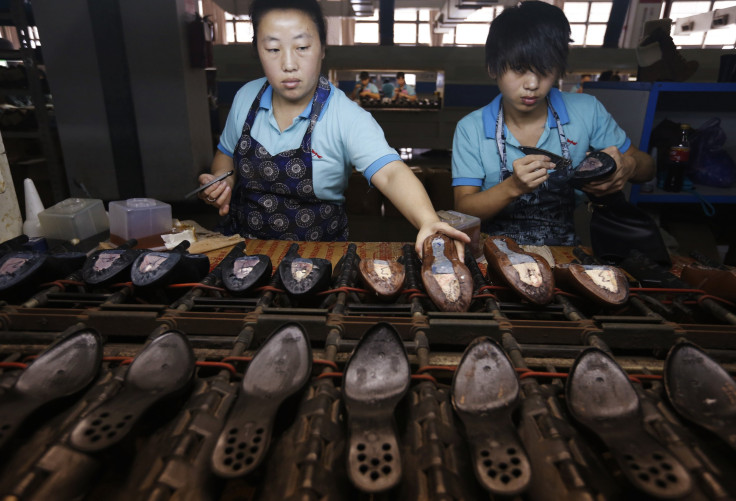 China's consumer inflation edged marginally higher in December while cost of producing goods declined, highlighting investor concerns that falling prices may sap growth in the world's second-largest economy.
Consumer inflation rose 1.6 percent year-on-year in December on rising food prices, in line with analysts' expectations, China's National Bureau of Statistics said Saturday. But it remained well below Beijing's inflation target of about 3 percent in 2015.
"The inflation profile remains soft," Commerzbank AG economist Zhou Hao reportedly said. "China will maintain a relaxed monetary policy to reduce the local borrowing cost for corporates."
A separate report released Saturday by the bureau showed China's Producer Price Index (PPI) — a broad indicator of the cost of producing goods before any profit is attached to them — declined 5.9 percent in December from a year earlier. The fall marked the 46th straight month of declines in PPI as China's manufacturers face deeply entrenched pressures as the economy cools.
"The continuous PPI deflation suggests that Chinese companies will have to reduce their debt as further expansion in many industries will only lead to more loss," Reuters reported, citing Zhou Hao.
Policymakers in China have been trying hard to avoid extended cycles of low prices as deflationary cycles encourage consumers to hold off on buying while businesses put off new investments anticipating further drops in prices.
Industry research firm China Beige Book International reportedly said in its latest private survey that growth in input prices and sales prices for Chinese firms slipped to record lows in the fourth quarter.
"For the first time, it looked like firms were encountering genuinely harmful deflation," it said in the survey, according to Reuters.
China's economy was off to a shaky start in 2016, after an official survey last week showed the country's manufacturing sector contracted for a fifth straight month in December and factories continued to shed jobs. China's main benchmark index, the Shanghai Composite Index, lost 10 percent in the first week of trading this year.
© Copyright IBTimes 2023. All rights reserved.
FOLLOW MORE IBT NEWS ON THE BELOW CHANNELS