China Electric Vehicle Market: As Tesla Expands Charge Plans, BYD Chief Says Country Mulling Gas Tax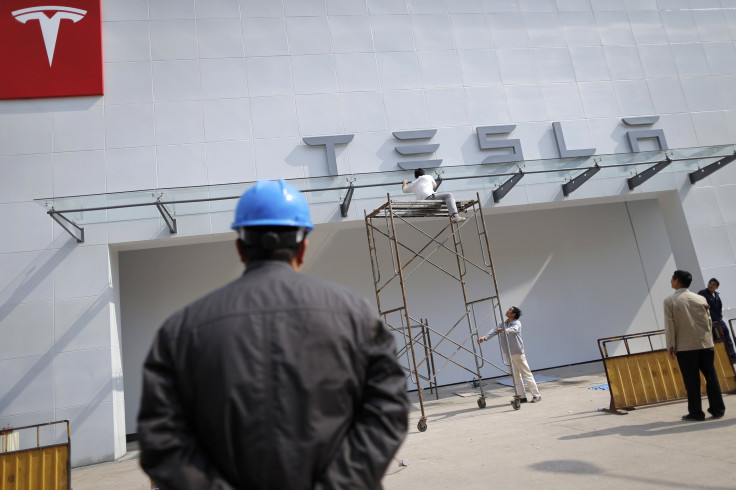 Electric cars might not be that big in China yet, but luxury electric-vehicle makers Tesla and Bayerische Motoren Werke AG (ETR:BMW) think there's enough interest among wealthy EV enthusiasts to warrant infrastructure investment. While EV sales represent less than one-tenth of 1 percent of the nearly 70 million cars Chinese consumers have bought since 2011, they stand to rise as the government promotes EVs over gas-burning cars to help reduce pollution in smog-choked cities and to reduce oil imports.
On Friday Telsa Motors Inc. (NASDAQ:TSLA) unveiled a deal with China's second-largest mobile phone company, China Unicom (Hong Kong) Ltd., to build a network of 400 charging stations across the country. Tesla spokesperson Peggy Yang confirmed to Bloomberg that China Unicom (HKG:0762) will provide Tesla space at its retail outlets to build 400 charging locations in 120 Chinese cities. Twenty of these cities will get Tesla's fast-charge stations, known as "Superchargers," as part of the deal. Financial details were not disclosed.
"Each supercharger with four stalls costs about $150,000 to build, and that excludes the cost of land but includes cost of equipment, permits and labor," said Trip Chowdhry, managing director for Global Equities Research in Redwood Shores, California, in an emailed statement Friday. He estimates that China Unicom will spend about $100,000 for each Supercharger station for the labor, permit and land preparation.
The deal is similar to ones Tesla has made this year with two major real estate developers, China Yantai Holdings Co. and Soho China Ltd. (HKG:0410). Tesla began selling its Model S luxury car in China this year after opening its first showroom in Beijing in November. Tesla has built 13 Supercharger stations in 10 cities, including two in Hong Kong.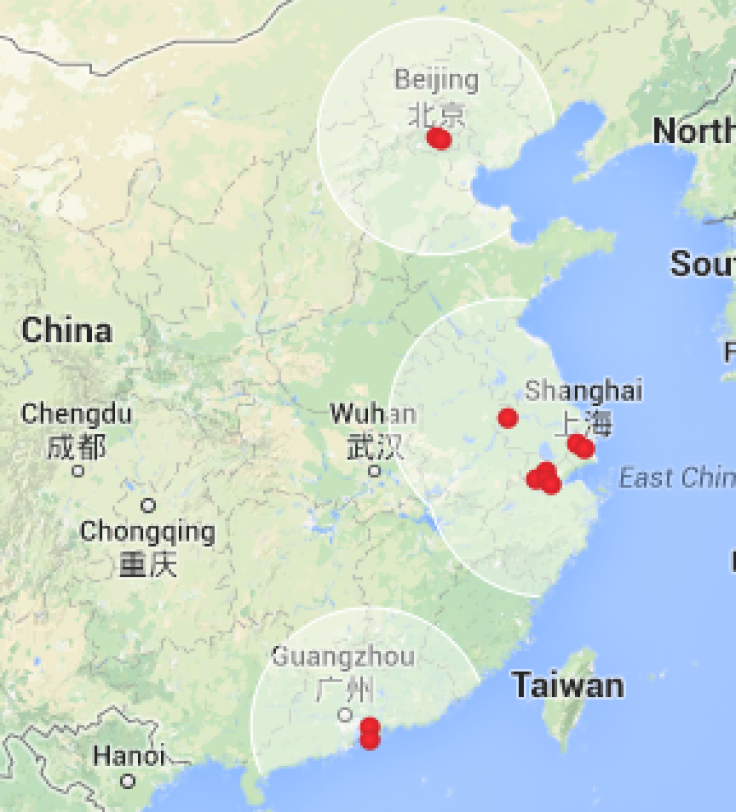 BMW has emerged as the first major contender in the luxury EV market, building a line of vehicles to compete with Tesla. It said in May it was building 50 charging stations in Shanghai with the help of State Grid Shanghai Electric Vehicle Co., owned by a state-owned utility, and state-owned property developer Expo Shanghai Group. The Muenchen, Germany, automaker in September will begin selling its i3 all-electric hatchback and i8 plug-in hybrid electric sports car in select cities.
BMW's China president Karsten Engel in May told Reuters that "there are many more customers than supply," and that the company is capping annual China sales for the rest of the year at 1,000 units.
Meanwhile, Chinese electric-car entrepreneur Wang Chuanfu, who raised eyebrows earlier this year by brushing off the Tesla Model S as a "rich man's toy," said in an interview with the Wall Street Journal published Friday the Chinese government is considering a new gas tax to help fund it efforts to wean more of the country's growing number of automobile owners off gasoline. Wang, chairman of Chinese electric auto manufacturer BYD Co. Ltd. (SHE:002694) that boasts Warren Buffett's Berkshire Hathaway as a 10 percent shareholder, said even a slight tax could raise hundreds of billions to fund policies to move drivers into EVs.
© Copyright IBTimes 2022. All rights reserved.
FOLLOW MORE IBT NEWS ON THE BELOW CHANNELS