BYD Auto Chief: The Tesla Model S Is A 'Rich Man's Toy'; China's 10-Year-Old Automaker Backed By Warren Buffett Sees No Threat To Its EV Market Share t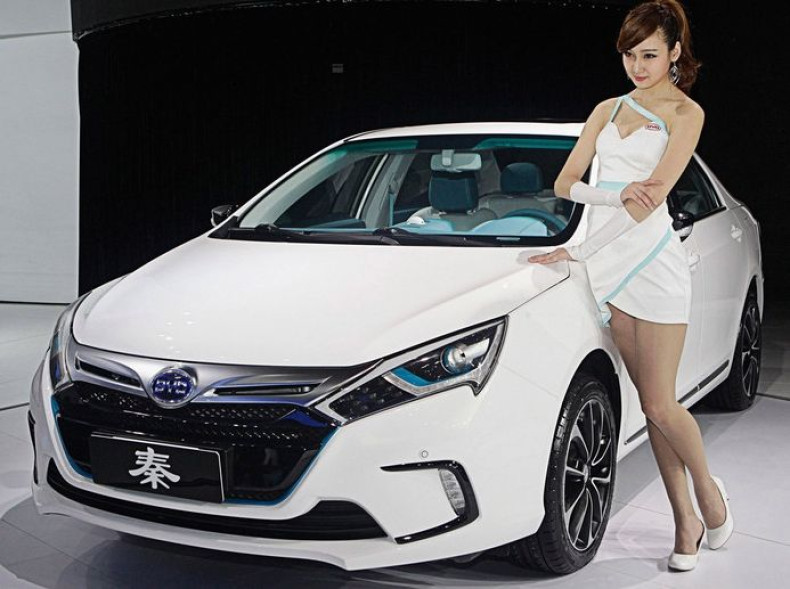 The head of one of China's major automakers brushed aside concerns about the arrival this year of Tesla Motors Inc. (NASDAQ:TSLA) to the mainland.
In an interview with Chinese-language Shanghai Securiites News published Wednesday, BYD Auto CEO Wang Chuanfu was paraphrased as saying the Tesla Model S a "rich man's toy" that will be bought by a sliver of the population that can afford an electric car in Tesla's price range.
Wang brushed aside concerns over the Model S taking market as BYD rolls out the Qin, a plug-in-hybrid, a car like the Chevrolet Volt manufactured by General Motors Co. (NYSE:GM) that can run for short distances on electric-only. The Qin can travel 41 miles on battery power alone, a segment leader in plug-in hybrid range if that estimate is accurate. It began selling in Shenzhen in December for about $31,200 and will go to BYD dealership in Shanghai in March.
"Currently, the demand for the Qin exceeds our supply," Wang was quoted as saying by the South China Morning Post. Tesla CEO Elon Musk has said the same thing about his all-electric Model S, which went on sale on the mainland last month.
The base price of the Model S sedan is high in China, at about $121,300. Tesla was quick to point out when announcing the price last month that the price is thanks to Chinese import duties, the Chinese value-added tax and the cost of delivering the vehicle.
BYD Auto, whose parent BYD Company is partially owned by American business magnate Warren Buffet, wants to become the premiere electric vehicle maker in the country, and CEO Wang Chuanfu thinks now is the time to get the wheels rolling as the government hopes to promote EV use in the larger, smog-choked cities. The plan right now is 500,000 all-electric and plug-in hybrid vehicles on the streets by the end of next year though incentives to car buyers in 28 cities.
In 2011, BYD abandoned plans to introduce its e6 all-electric car to the U.S. market and instead focused on opening a electric bus factory in Lancaster, California, under the name BYD Coach & Bus.
Tesla CEO Elon Musk has said all along that his long range plan to make electric cars mainstream would start with vehicles in the luxury segment and then work down to lower-cost electric cars in the mass market.
In any case, BYD only makes one all-electric passenger car, the e6, whose sales have been dismal as Chinese consumers are still highly skeptical of eschewing gasoline engines altogether. A deal signed in 2012 between BYD and Britain's Green Tomato Cars to put 50 e6 taxis on London's streets fell apart last week when the two sides mutually agreed to scuttle the agreement without explanation. One of the biggest challenges to electrifying taxi fleets there or in most big cities is the lack of charging infrastructure. The London Telegraph reported on Monday that 20 of the vehicles had already been delivered and would be operated by a recent startup called Thriev, which currently features a Nissan Leaf on its home page.
Considering the lackluster embrace of all-electric vehicles in China right now it might not just be the Model S that could be called a toy.