China Explosion: Toyota Among Major Companies Bearing The Brunt Of Tianjin Industrial Accident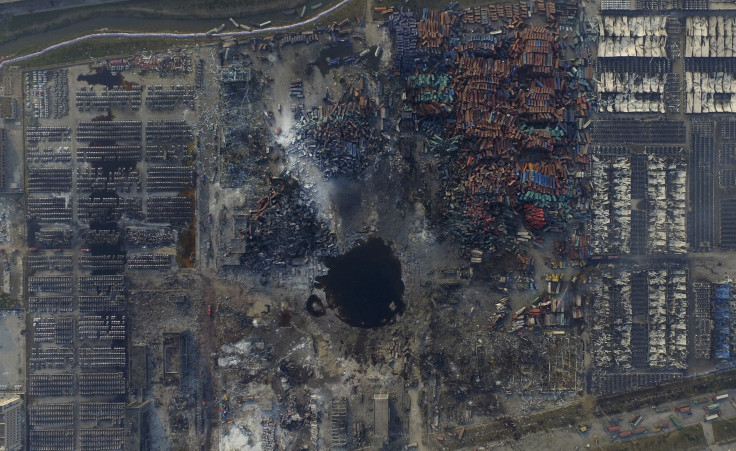 Toyota Motor Corp. is emerging as one of the multinational corporations most affected by last week's massive industrial explosion in Tianjin, China. The blast killed at least 114 people and injured hundreds. The world's top automaker said Thursday that operations at its nearby manufacturing site will remain closed this week.
Another plant that makes the Toyota RAV4 small SUV suspended operations on Thursday and Friday because of a delay in parts shipments, according to Toyota spokesman Nicholas Maxfield. The Port of Tianjin is the world's tenth-largest and handles 40 percent of China's automotive imports, including parts.
"While most of the port has remained in operation, damage to warehousing and factory facilities has been severe," said research firm Capital Economics, in a note to clients. "Disruption is likely to spread along supply chains."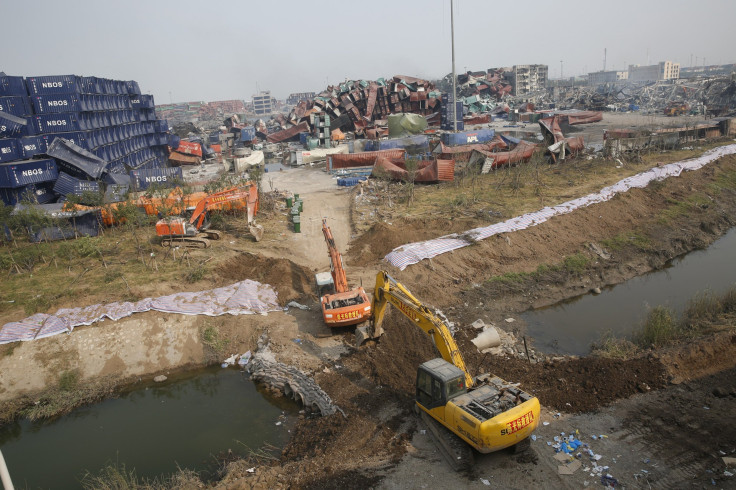 Tianjin FAW Toyota Motor Co., Toyota's joint venture with FAW, China's third-largest automaker, maintains factories with three production lines at an industrial park near the port where it makes the Corolla, Vios (also known as the Yaris) and other Toyota brand vehicles. On Aug. 12, a chain reaction of blasts originating at a toxic chemicals warehouse ripped through facilities and damaged structures more than a mile away.
On Sunday, Toyota said manufacturing activity at the Tianjin facility would be closed through Wednesday, but now it's unclear when the factories will be running again. Last year, they produced about 432,000 vehicles for the domestic market. IHS Automotive, an industry analytics firm, estimates that the plant shutdown is costing Toyota's local joint venture 2,200 vehicles a day in lost productivity.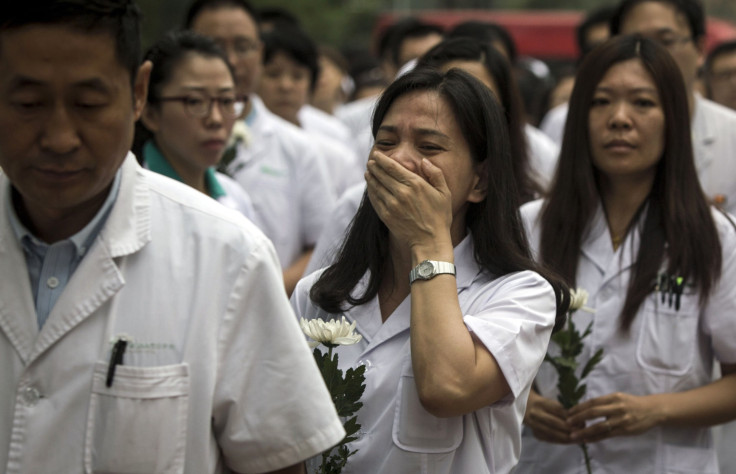 The accident has affected global automakers who have been piling into China in recent years, expanding production and sales footprints in the world's largest auto market. Companies were still assessing the damage Thursday. As many as 10,000 new vehicles from companies including Volkswagen, Hyundai and Renault parked in nearby lots may have been partially or completely destroyed. Local media says the count is about 8,000, but some areas in Tianjin were still being assessed.
"Port of Tianjin will likely be unusable for a long while, although I have no idea at the moment how long these disruptions would last," an executive who was not authorized to speak with media told Reuters in Beijing on Wednesday.
Tianjin is a major maritime port for the flow of goods to and from northern China. Companies are beginning to feel the impact on their supply chains.
On Wednesday, French automaker Renault SA and Fuji Heavy Industries Ltd. (the Japanese maker of Subarus) said they were rerouting shipments away from Tianjin to Shanghai, according to Reuters. Other automakers, including Toyota, Volkswagen and BMW, are looking to other ports, including Guangzhou in the south and Dalian in the northeast.
© Copyright IBTimes 2023. All rights reserved.