China Explosion: Tianjin Accident May Have Claimed 10K New Cars From Volkswagen, Renault, Hyundai, Ford, Others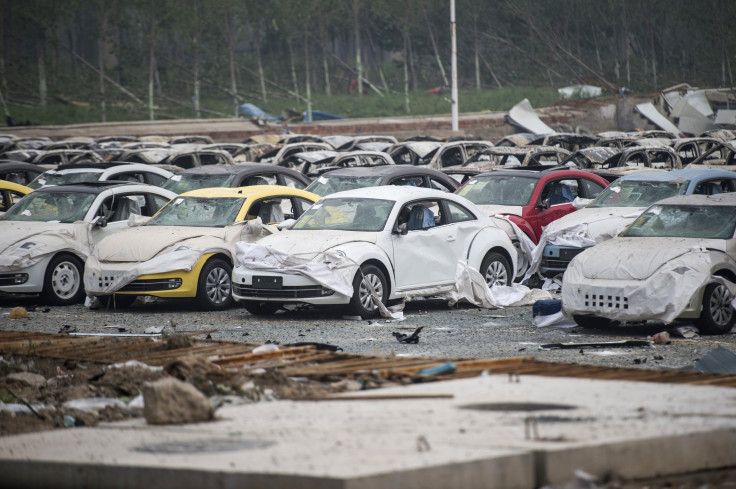 As Tianjin, China, cleans up after last week's massive industrial accident that killed or injured hundreds, foreign automakers have been tallying up their damages from the chain of explosions that ripped through the world's 10th-largest container port. Toyota Motor Corp. says evacuation orders will keep three production lines idle through at least Wednesday while French automaker Renault SA says its China sales will drop through September because of the cars it lost in the accident.
"The automaker [Toyota] has reported some damage to its research-and-development facility in Tianjin, while two dealer shops have also sustained damage," said IHS Automotive Principal Analyst Anil Sharma in a research note on Monday. Toyota produced about 432,000 vehicles last year at the two affected plants, according to Sharma. The facilities make the Corolla and Vios (also known as the Yaris) sedans for the domestic market.
Toyota said Friday that more than 50 of its employees were injured in the blasts that damaged apartment blocks over a mile away from the scene. About 40 percent of imported passenger vehicles pass through the Port of Tianjin, according to the port's website.
But Toyota may be one of the least impacted of the foreign automakers affected by the blast. Renault, Volkswagen and Hyundai had thousands of vehicles parked nearby, and other automakers had yet to release preliminary estimates on damaged inventory.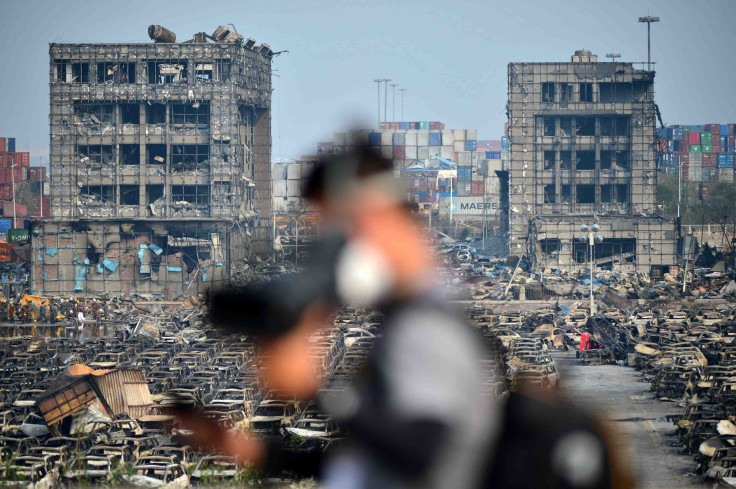 By Monday, major automakers said they had counted nearly 5,000 destroyed cars, but that number could double by the time damage assessment is complete, according to Reuters. Many if not all of the cars were insured, which is part of the estimated $1 billion to $1.5 billion in insurance losses that Credit Suisse analysts have estimated, based on Chinese media reports.
So far, Volkswagen Group has counted 2,700 damaged cars, most of them unsellable. The German automaker also produced Audis, a popular luxury brand in China, but it's unclear what brand and models the company lost.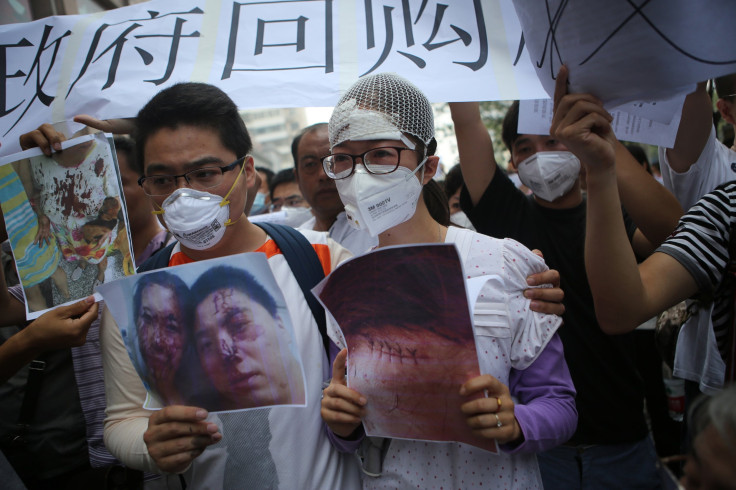 Hyundai Motor Co. and Renault have yet to confirm how many of their cars have been damaged; together the two automakers had about 9,000 vehicles parked in nearby lots. Toyota, Ford Motor Co., Daimler AG (maker of Mercedes-Benz), Nissan Motor Co. and BMW AG told Reuters they're still assessing the damage.

U.S. agricultural machinery maker John Deere also suspended operations near the site of the accident after an unspecified number of workers were injured and buildings were damaged, according to the BBC.
© Copyright IBTimes 2023. All rights reserved.