China Fires Former Security Vice-Minister With Links To Detained Ex-Chief Zhou Yongkang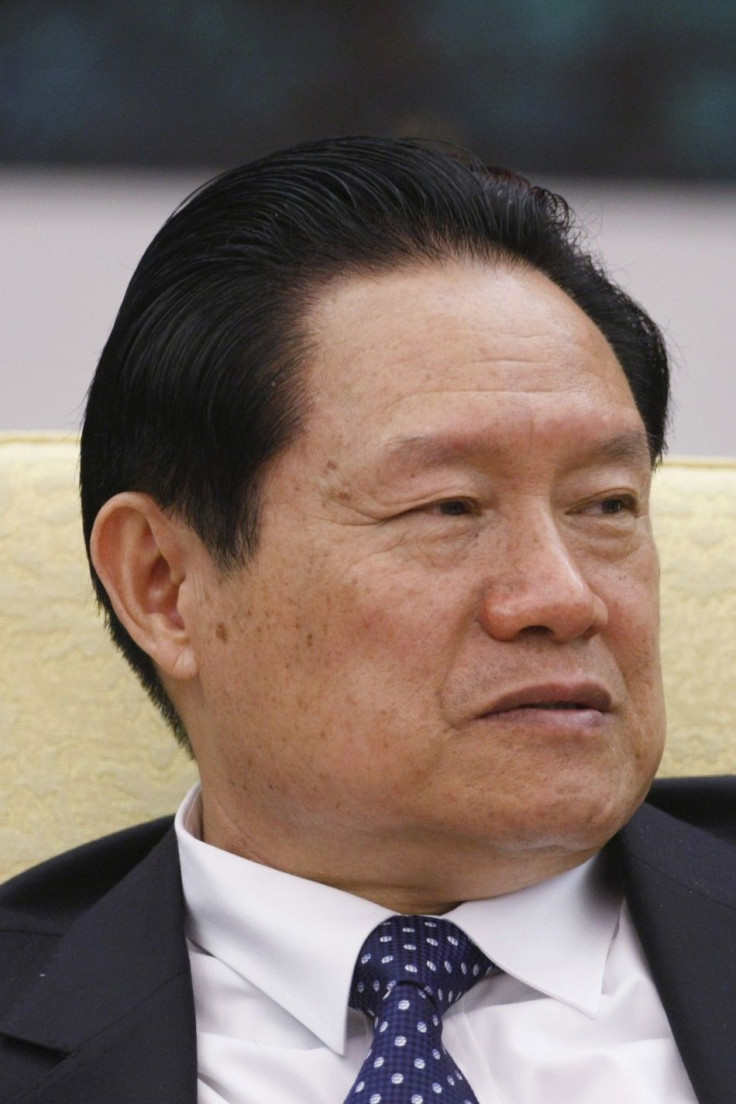 The Chinese government said it has fired Li Dongsheng, the former vice-minister of its public security office, after being placed under investigation last December for possible corruption charges. Li's dismissal is the latest development related to a series of investigations and corruption allegations linked to China's ex-security chief, Zhou Yongkang, which officials have described as "serious discipline violations."
Li was appointed vice minister in 2009, while Zhou was still in power. Zhou, who retired from his position in 2012 -- and who was recognized as one of the country's most powerful politicians -- is battling corruption charges of his own. Zhou remains in prison and is suspended from his position. His once-formidable power derived from his links to local police leaders and to the oil sector in southwestern Sichuan province. Zhou was also known to have kept close ties with the now-fallen Chongqing party boss, Bo Xilai, who was sentenced to life in prison last year on corruption charges.
Li Dongsheng's fall from grace is perceived to be due to his close ties with Zhou. Though no explicit reason was given for Li's dismissal, or for how his firing may be related to the Zhou investigations, it's no secret that the Communist Party's top body, the seven-member Politburo Standing Committee, has been cracking down on questionable and illegal behaviors of officials at all levels.
The announcement of Li Dongsheng's removal from office follows a recent speech delivered by China's premier, Li Keqiang, in which he "vowed complete transparency in government affairs" and urged auditors to be "brave in thoroughly probing violations [of the law]."
During that speech, Li also said that 10,000 other officials were fired last year as a result of corruption violations -- all of which falls under the umbrella of President Xi Jinping's ongoing push for austerity and cutbacks on lavish spending by senior lawmakers.
Though Zhou is not currently an active government employee, many of his high-ranking friends in government will likely face a fate similar to Li Dongsheng's. Indeed, several members of Zhou's former inner circle have also been rumored to be under investigation or have already been detained, including Sichuan officials Li Chuncheng and Li Chongxi, as well as Shen Dingcheng, the party chief and vice president of PetroChina International, who reportedly "disappeared" following the national Lunar New Year holiday.
© Copyright IBTimes 2023. All rights reserved.