China Gears up for Harbin Ice and Snow World Festival 2012 (PHOTOS)
Preparations for the 13th Ice and Snow World in Harbin in China's Heilongjiang province are underway, ahead of its opening next year. The Harbin International Ice and Snow Festival will be officially launched on Jan. 5. However, tourists have already begun flocking to visit the sculptures.
The annual festival features numerous snow sculptures spread across the city; these are illuminated every night. The winter festival regularly attracts a number of tourists to the city of Harbin. The sculptures are made of crystal clear ice taken from the Songhua River.
A few pictures below show tourists thronging the place during the day and observing the lit-up sculptures at night...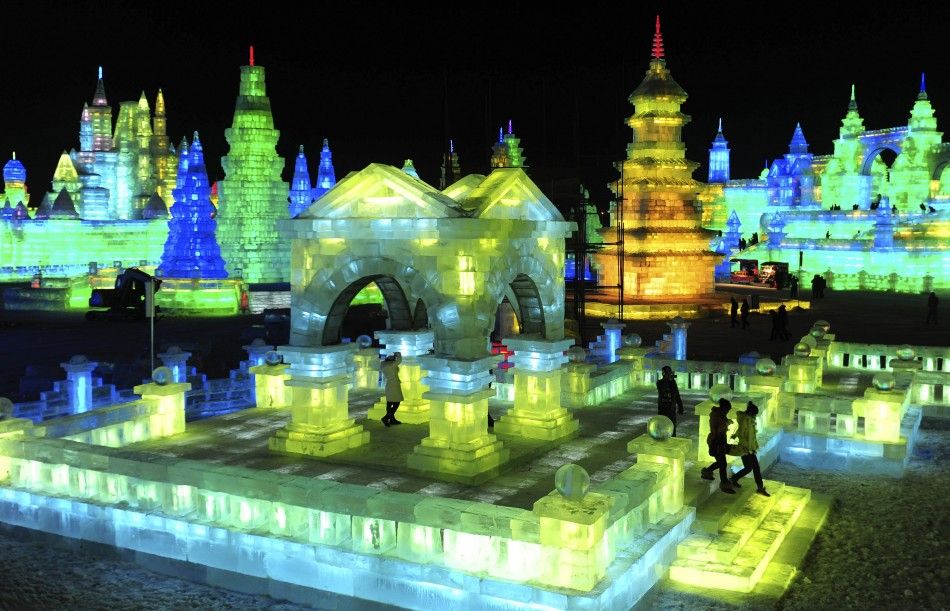 © Copyright IBTimes 2023. All rights reserved.