Is China Implementing Third Plenum Reform Agenda? Watch For These 6 Things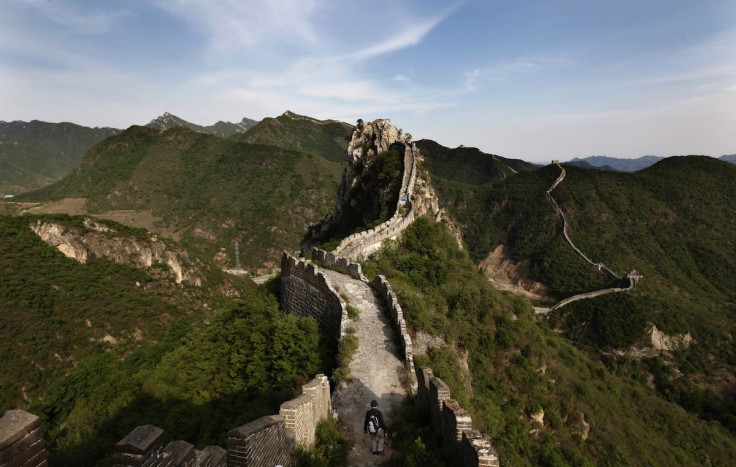 The Third Plenum provided an impressive statement of reform intentions, but it changed nothing on the ground. Capital Economics pointed to these six signposts to look for to gauge how rapidly new policies will actually be implemented.
1. 2014 GDP target.
The coming weeks should provide a few clues on how fast the leadership intends to act. The National Development and Reform Commission, China's top economic planner, this week said it is drafting a reform plan for 2014. China-watchers may learn something of the plan's contents at next month's Central Economic Work Conference.
"If nothing else, the 2014 gross domestic product growth target should be agreed at that meeting," wrote Mark Williams and Julian Evans-Pritchard of Capital Economics. "A target lower than this year's 7.5 percent would signal that policymakers were putting deleveraging and reform ahead of growth."
2. The composition of reform leaders.
The composition of the new leading group that was tasked at the Third Plenum with coordinating reforms will also be worth noting when it is revealed. "If the group is made up of senior figures, perhaps even led by President Xi Jinping himself, this would give it considerable clout in dealing with bureaucratic obstacles and would signal that the leadership was committing itself to reform," economists said.
3. Shanghai Free Trade Zone.
Within two months of its launch, 1,434 companies have already registered in the zone, with an additional 6,000 in the process of applying.
The evolution of regulations for the Shanghai Free Trade Zone (FTZ), such as the "negative list" that determines which sectors are open to foreign investment, is also worth watching.
The first version of this list, revealed when the FTZ was launched, was highly restrictive, but officials promised that it would be revised each year. Currently, 190 industries are still on the "negative list," and companies have complained that the free trade zone looks much like the rest of the country.
Ai Baojun, head of the free trade zone's administrative committee, told the Financial Times that the "negative list" was merely its first iteration and that next year's version would be shorter.
The Third Plenum agreed that the wider Chinese economy should move toward a "negative list" approach to investment approval.
4. VAT coverage.
One imminent move is likely to be the replacement of the business tax with VAT in more sectors. A failure to broaden VAT coverage by the end of 2014 would signal that the pace of reform had slowed.
5. Currency intervention.
One simple measure of whether markets are being given more sway will be whether the People's Bank of China ends regular currency intervention, as Governor Zhou Xiaochuan recently wrote that it would. It did pause for a while in 2012, but then it chose to resume purchases in the face of appreciation pressure.
6. SOE reform.
A final bellwether of reform momentum is the pledge to raise the share of state-owned enterprises' profits paid as dividends to the state to 30 percent by 2020.
Currently, China's 113 large SOEs under direct government control typically pay five to 20 percent of their profits to the government in dividends.
"Any serious moves to break up SOE monopolies, for example, or allow struggling SOEs to fail, would signal that reform was progressing much faster than anticipated," economists said.
© Copyright IBTimes 2023. All rights reserved.