China To Invest $20B In India Over The Next 5 Years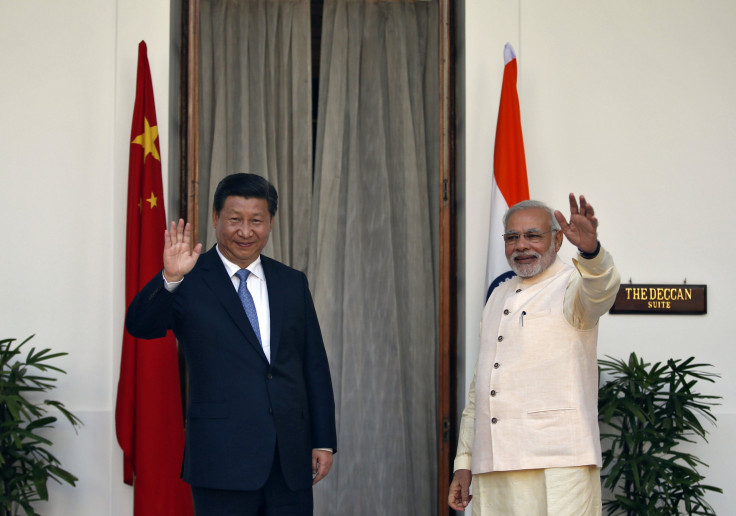 China will invest $20 billion in India over the next five years under a new trade and economic development pact signed by the commerce ministries of the two countries on Thursday, according to media reports.
Stating that India and China must maintain "high level visits and contact," Chinese President Xi Jinping, who arrived in India on Wednesday on a three-day visit, reportedly said that his government will "take active steps to give more market access to products from India."
India and China have so far also signed a total of 14 agreements in the last two days, including pacts on modernization of India's rail network; establishment of industrial parks in the western state of Gujarat; exploration and use of outer space for peaceful purposes; and preventing trans-border economic offenses by sharing information and "customs cooperation."
"In the last two days, we talked about all aspects of India-China relations. We have decided to increase co-operation on every possible front," Indian Prime Minister Narendra Modi reportedly said, after his meeting with the Chinese leader in New Delhi on Thursday. "I have highlighted the rise in India's trade balance. We feel we can increase our economic relations."
Modi, who came to power earlier this year by promising to revive the country's economy, is eager to invite Chinese investments to India to help fund his efforts to improve infrastructure and build a manufacturing base in India. Bilateral trade between India and China is currently valued at nearly $66 billion. While India's exports to China were valued at about $15 billion, it spent nearly $51 billion on imports, resulting in a large trade deficit.
India will also start discussions on civil nuclear energy cooperation with China, Modi reportedly said, adding that this would take energy cooperation between the two countries to "a new level."
The topic of frequent conflicts between Indian and Chinese troops along the Line of Actual Control -- a line that separates the Indian state of Jammu and Kashmir in the west from the Chinese territory of Aksai Chin in the east -- was also reportedly discussed during the meeting between the two leaders. Troops from both countries halted hostilities Thursday, just in time for the meeting between the leaders, after a week of skirmishes on the border in Ladakh, according to Reuters.
"I have expressed concern over the incidents along the border between the two nations. We must resolve the boundary issue at the earliest," Modi said, after the meeting. Xi also said that the two countries should work together to ensure "peace and tranquility" at the border, according to media reports.
© Copyright IBTimes 2022. All rights reserved.
FOLLOW MORE IBT NEWS ON THE BELOW CHANNELS