China January Inflation Hits Five-Year Low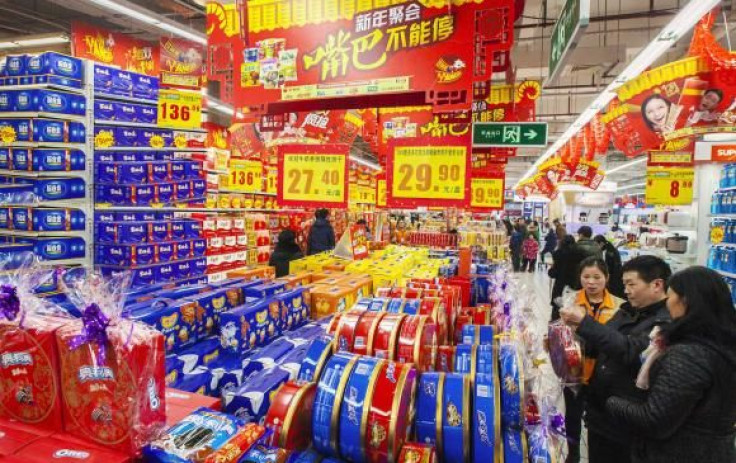 (Reuters) - China's annual consumer inflation hit a five-year low in January while factory deflation deepened, underscoring persistent weakness in the economy and heaping more pressures on policymakers to step up their efforts to support growth.
The risk of deflation is rising as the world's second-largest economy faces headwinds from a property market downturn and widespread factory overcapacity, and the situation may have been worsened by falling global commodity prices, analysts say.
The consumer price index rose 0.8 percent in January from December, the National Bureau of Statistics said on Tuesday. That was the weakest reading since November 2009, when consumer prices rose 0.6 percent from a year earlier.
Analysts polled by Reuters had expected annual consumer inflation to be 1.0 percent in January, compared with 1.5 percent in December.
"This will likely be the low point for CPI inflation given that oil is rebounding. Still, the data will increase rate cut expectations and we see a cut in March," said Dariusz Kowalczyk, senior economist at Credit Agricole in Hong Kong.
Indeed, producer price index for January declined for the 35th consecutive time, highlighting the need for policymakers to bolster stimulus and head off the risk of deflation.
The PPI declined 4.3 percent from a year earlier, as sluggish demand curbed the pricing power of companies, and marked the biggest fall since October 2009.
The market had expected a 3.8 percent fall in producer prices after a drop of 3.3 percent in December.
Data over the weekend showed a surprising plunge in China's imports, suggesting China'seconomy is still losing momentum despite a raft of stimulus measures. Still, the impact of holidays may have distorted the extent of the downturn.
The People's Bank of China is widely expected to loosen policy further after cutting bank reserve requirements last week for the first time in over two years, seen as a mostly defensive move against capital outflows.
That followed a surprise cut to benchmark interest rates in November, also the first such move in more than two years, to lower borrowing costs to support growth.
The government is expected to lower its GDP target to around 7 percent this year, after posting 7.4 percent in 2014 - the slowest pace in 24 years.
© Copyright IBTimes 2023. All rights reserved.