China To Launch Own Cryptocurrency, Will Work With WeChat And Alipay
Absent of the tumult that Libra faces from regulators and the departure of its four major backers, China is silently overtaking Facebook and will launch its state-backed crypto soon.
In August, Forbes cited several sources confirming China's plan of launching a cryptocurrency as early as November this year. It's also rumored that China will issue the cryptocurrency, dubbed DC/EP (Digital Currency/Electronic Payments), to seven institutions, which include the Industrial and Commercial Bank of China, The Bank of China, The Agricultural Bank of China, Tencent, Union Pay, an association of Chinese banks and Alibaba.
However, China has been researching cryptocurrencies as early as 2014 with the intent of improving payment costs and convenience. Zhou Xiaochuan, governor of China's central bank, said in 2018 that "digital currency is technically inevitable."
Mu Changchun, deputy director of the People's Bank of China's payments department, also stated in September that "It [China's cryptocurrency] is to protect our monetary sovereignty and legal currency status. We need to plan ahead for a rainy day."
DC/EP will be in a "two-tiered system." First, the central bank would create the cryptocurrency and sell them to the trusted institutions, and then the institutions will be responsible for dispersing DC/EP to individuals, retailers, and other businesses. The cryptocurrency will also be accessible through the messaging app like WeChat and will work using Alipay.
"This dual delivery system is suitable for our national conditions," said Mu. "It can not only use existing resources to mobilize the enthusiasm of commercial banks but also smoothly improve the acceptance of the digital currency."
The two-tiered system for DC/EP is aimed at curtailing the demand for other crypto-assets as well since China is averse to speculative instruments like Bitcoin. Alibaba has even banned all bitcoin and other crypto transactions from Alipay.
Similar to Libra
Mu also added that China's digital currency would have similarities with Facebook's Libra in terms of design. However, DC/EP can handle 30,000 transactions per second as opposed to Facebook's 10,0000.
Now, it's a race to whoever makes a global cryptocurrency that's this massive. But with Stripe, Visa, Mastercard, eBay, and Mercado Pago backing out, Libra's prospects aren't looking too bright.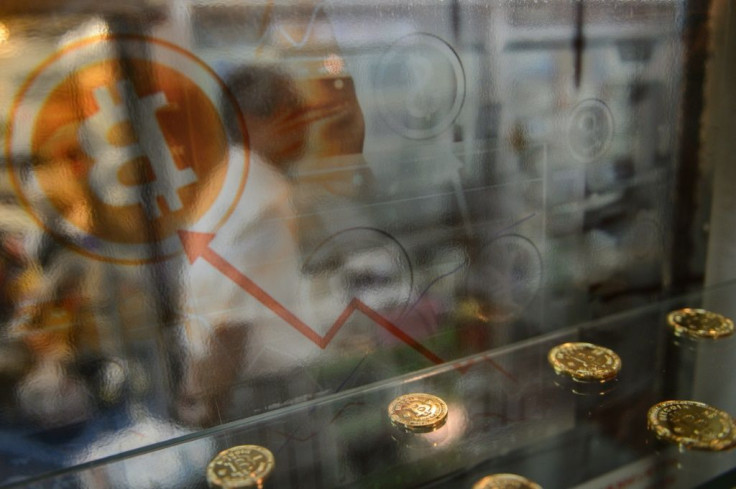 © Copyright IBTimes 2023. All rights reserved.
FOLLOW MORE IBT NEWS ON THE BELOW CHANNELS