China Likely To Invest Over $1 Trillion Overseas By 2020, Eyes Port Infrastructure In Central And Eastern Europe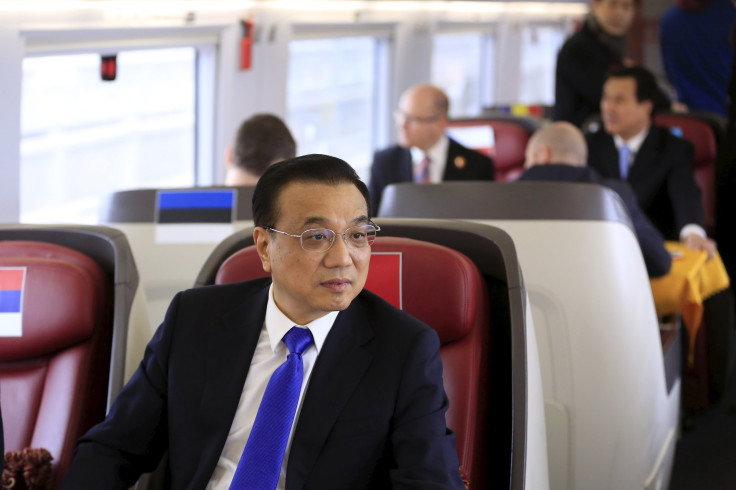 China is likely to invest more than $1 trillion abroad in the next five years, Chinese Premier Li Keqiang said Tuesday, according to the state-run China Daily. He was speaking at the Meeting of Heads of Government of China and Central and Eastern European (CEE) countries in Suzhou, China.
China will probably import commodities worth more than $10 trillion during this period, Li said at the economic and trade forum, citing the annual growth in volumes of imports despite economic slowdown in the world's second-largest economy.
This would provide more opportunities for the 16-member CEE countries to further their trade relationship with China, Li said, adding that he would push for the China-Europe land-sea express route at the two-day summit, which concludes Wednesday.
Li also said China could help provide more flexible funding conditions to CEE countries to upgrade their infrastructure, as long as they use Chinese equipment and products. China is willing to invest in the construction and upgrade of port infrastructure near the Baltic Sea, the Adriatic Sea and the Black Sea, he added.
"The volume of trade between China and these European nations set several records last year," Li reportedly said. In the first 10 months of this year, trade between China and the CEE bloc reached $50 billion -- a 10.1 percent year-on-year increase.
Earlier on Tuesday, Li said China was on track to hit its economic growth target of about 7 percent this year, and was exploring the possibility of establishing a multilateral financial institution with CEE countries, as well as a joint fund that would be denominated in Chinese yuan.
Li also assured European leaders that the Chinese economy is resilient, and as long as China's annual economic growth remains above 6.5 percent in the next few years, it can get close to the target of becoming a high-income country by 2020.
© Copyright IBTimes 2023. All rights reserved.