As China Luxury Sales Drop, LVMH Turns To New Target Demographic To Boost Business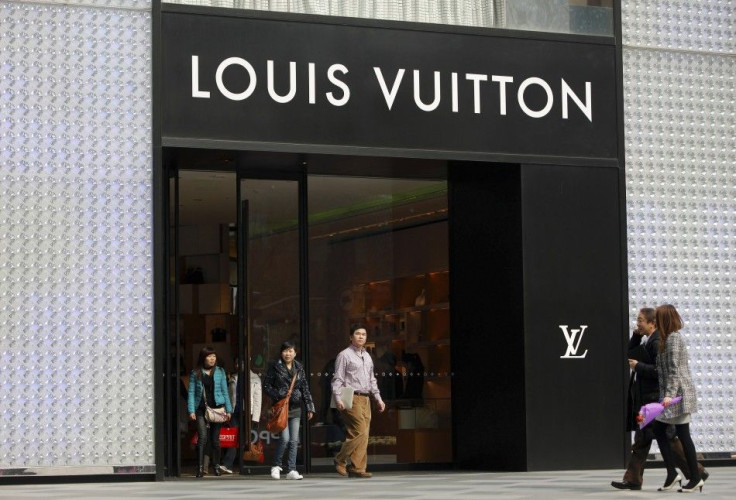 As sales continue to disappoint, the world's biggest luxury brand, LVMH, is hoping that diversifying its business and marketing strategy will provide the boost it needs in China. LVMH has announced that it's actively diversifying the business, even dabbling in restaurants and catering, to attract young customers in particular, after government policies cut revenue from some of China's biggest spenders.
LVMH is continuing to transform its brand reputation to experiment with a younger market. In an effort to reach a new demographic, LVMH announced a shift toward developing its less popular brands like Celine and Fendi, which are less overexposed. China's People's Daily reported Monday that even though LVMH's flagship brand Louis Vuitton still has respectable recognition and sales in China, the luxury market is getting oversaturated in China's biggest cities, with shoppers turning to competitors like Prada more frequently.
Zhou Ting, president of Shanghai's Wealth Quality Research Institute, says in the newspaper report that in order to offset its losses, LVMH is expanding into the dining business. Last year the group announced its purchase of a 90 percent stake in the Crystal Jade group for $100 million. Crystal Jade is a Singaporean food conglomerate that owns several snack brands and operates more than 100 restaurants across Asia, including 13 on China's mainland.
A decade ago, LVMH had robust international sales, reporting growth double-digit growth year after year, boosted greatly by China's growing middle class. By 2014, the French company saw sales decline, this time dragged down by slowing China sales. As a result, LVMH started to shift from focusing on its fashion brands into high-end spirits and alcohol, but that tactic has not been enough to offset losses.
Chinese sales for luxury items in general have taken a hit following government calls to curb extravagant spending in recent years. After taking the helm in late 2012, President Xi Jinping rolled out a anti-corruption campaign targeting Communist Party officials who misuse government funds. The campaign reigned in luxury spending on all fronts for once-extravagant spenders, causing sales of high-end alcohol, designer gifts and fancy meals at hotels and restaurants to plummet.
© Copyright IBTimes 2023. All rights reserved.