Xi Jinping's Anti-Corruption Campaign May Slow Down China's Economy, And That Could Be Good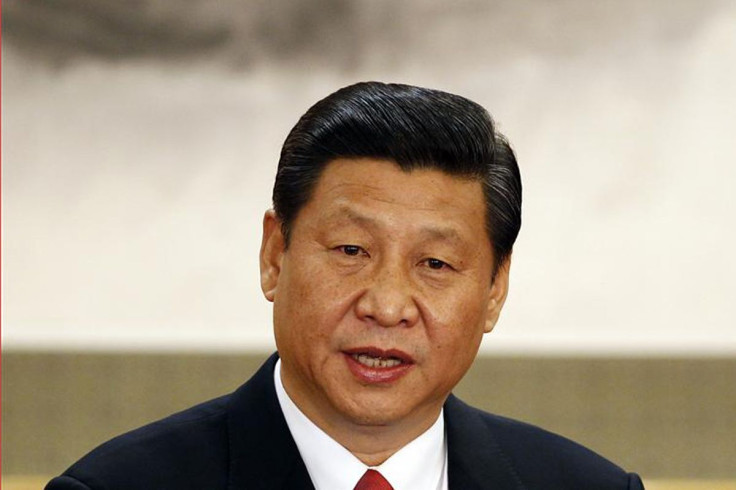 Since assuming China's presidency in March 2013, Xi Jinping has engaged in a broad, sweeping anti-corruption campaign that has transformed China's political and economic life. But while the campaign has brought down numerous high-profile targets, its has raised concerns that China's economic growth may be also be an unwitting victim.
Last month, the International Monetary Fund revised its projection for China's GDP growth in 2014 down to 7.4 percent, while this month the Chinese economy experienced a downturn in foreign direct investment, which fell 6 percent in July, its first drop in 17 months. But while the initial months of the crackdown affected luxury industries -- five-star hotels, for example, reported a decline in business -- Xi's anti-graft movement now casts a wider net: Recent investigations into major multinational companies, such as Microsoft, GlaxoSmithKline and Audi, have sent a chill across the international business community.
This trend raises an uncomfortable question for the Chinese Communist Party: Have the efforts to rid the Party of corruption damaged the single most important source of the Party's legitimacy -- rapid, sustained economic growth?
According to Anna Snyder, an analyst at Rhodium Group, a New York-based consultancy, Xi's anti-corruption campaign must be considered within the context of China's broader effort to reform its economy.
"The government has taken an everything-but-the-kitchen-sink approach to reform, and the anti-corruption campaign is just one piece of the puzzle," she said.
China's efforts to manage a gradual slowdown of its economy long predate Xi's administration. The forces fueling China's growth since 1978 -- exporting manufactured goods to developed markets and investing vast sums in fixed-asset infrastructure -- are both subject to decline, and internal consumption remains too low, while the risk that breakneck growth may slow down too quickly is foremost in the minds of policymakers. In 2007, a year when China's GDP grew by a staggering 14.2 percent, then-Premier Wen Jiabao worried aloud that the economy was "unbalanced, uncoordinated, and unsustainable."
Therein lies the paradox of the anti-corruption campaign: China's leaders want to promote consumption, but the Xi administration is cracking down on industries -- such as luxury goods, high-end hotels, and automobiles -- that spur it.
But Cheng Li, an expert in Chinese politics at the Brookings Institute, argues that official corruption distorts the economy by siphoning off money from its most productive uses, and a crackdown will actually be good for the economy's long-term health.
"Tax dollars that previously served to fund unsolicited purchases are being returned to public coffers," he wrote in July, "Money can then be spent on the projects it was supposed to fund initially, thus leading to improved infrastructure, public services, and employment rates."
But China's willingness to slow the economy has its limits. Consider the housing market. After Beijing tightened credit early in 2014 in order to cool down the market -- which, Snyder argues, suffers from "over-capacity" -- prices in several urban markets began to drop quickly. But rather than let the slowdown continue, Beijing reversed course and loosened restrictions on home purchases. Prices have since begun to rise.
Cheng Li says that while the anti-corruption drive may be necessary, it isn't sufficient to solve deeper issues plaguing China.
"Systematic legal and political reforms are critical to bringing fundamental change toward good governance in China," he wrote.
© Copyright IBTimes 2023. All rights reserved.