China manufacturing expansion signals inflationary pressures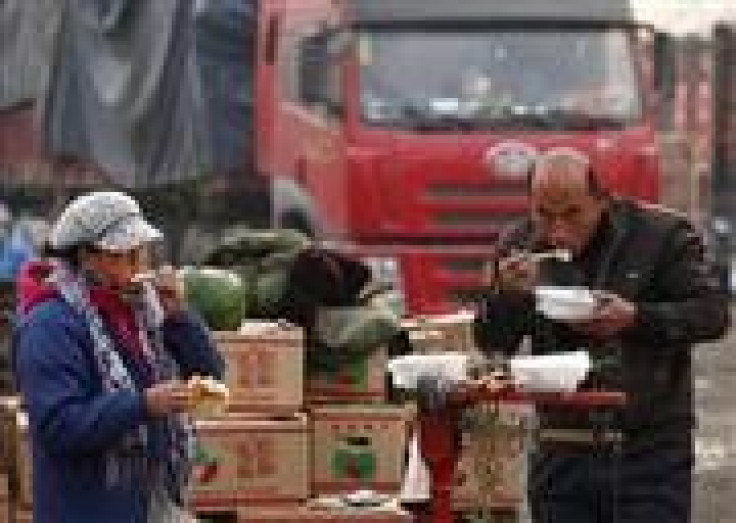 China's manufacturing activity expanded in November, pointing to more inflationary pressure in the near term.
China's purchasing managers' index (PMI) rose to 55.2 in November from 54.7 in October, a survey by the China Federation of Logistics and Purchasing (CFLP) revealed on Wednesday.
Economists at Reuters had expected the index to remain unchanged at 54.7.
The manufacturing sector growth in November was the fourth consecutive monthly rise and 21st straight month above 50. A reading above 50 indicates manufacturing expansion.
The survey showed input prices continued to rise sharply with the corresponding index increasing from 69.9 in October to 73.5 in November.
The consumer price index (CPI) in China rose to 4.4 percent in October to hit a 25-month high. The Chinese government aims to keep the annual inflation at 3 percent in 2010.
However, consumer price index in China is likely to stay slightly above the government's target of 3 percent in 2010, according to the Chinese State Information Center (SIC).
In its efforts to tame inflation, China increased banks' reserve requirements five times this year and hiked interest rates once.
The People's Bank of China raised interest rates by 0.25 percent in October, for the first time in three years to stabilize the rising prices.
Recently, the Chinese government announced various measures to curb rising consumer prices which included increasing food supplies and other necessities, rising subsidies for low-income families and initiating more targeted policy measures to keep the market in order.
China's State Council announced yesterday it will revise penalties on price manipulation, collusion, malicious hoarding and the spreading of false information.
Many analysts expect another interest rate hike before the end of 2010 and lower ceiling on bank lending in 2011.
Chinese bank lending in October stood at 587.7 billion yuan ($88.5 billion), up from 253 billion yuan ($38.1 billion) in October last year.
Despite the central bank's effort to curb lending, the total lending in the first 10 months of the year reached about 6.89 trillion yuan ($1.03 trillion), against the official target of 7.5 trillion yuan ($1.1 trillion) in 2010.
© Copyright IBTimes 2023. All rights reserved.