China Markets Up, North Korea Nuclear Test Spooks Other Asia-Pacific Markets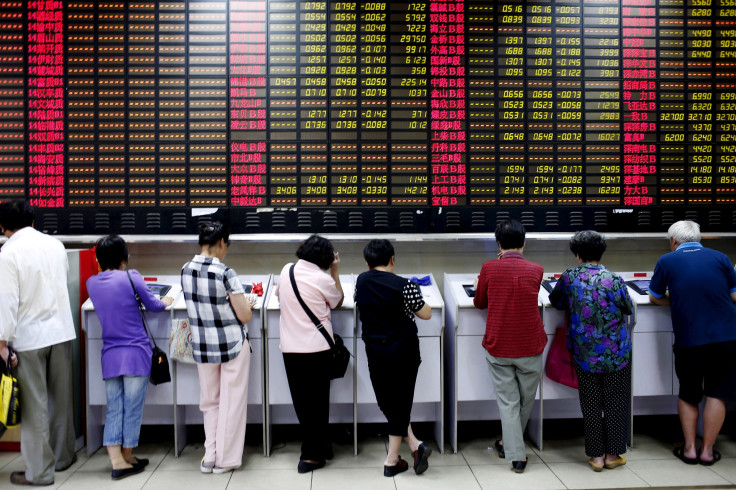 UPDATE: 3:10 a.m. EST — China's securities regulator has announced plans to restrict the sale of shares by large shareholders after an earlier ban, imposed in July, expires Friday, reported the Associated Press. The China Securities Regulatory Commission (CSRC) will reportedly require big shareholders to sell through private transactions instead of flooding the market with shares.
The July ban will be extended beyond Jan. 8 till such time as CSRC completes the formulation of new permanent rules to govern such sales, the Financial Times reported, quoting the official Shanghai Securities News.
CSRC is reportedly considering measures such as large shareholders having to disclose plans to offload shares in advance, which will allow smaller investors to sell-out first, thereby lowering the stock price. Another measure under consideration will force sellers to spread their sales over time by limiting the stake that could be sold within a specific time period.
Original story:
Markets in China were up for a second straight day Wednesday, despite unfavorable data from the world's second-largest economy. In the afternoon session of trade, both the Shanghai Composite and Shenzhen Composite indexes were trading higher by about 1.8 percent, while the CSI 300 index moved up by about 1.3 percent.
The circuit breaker mechanism, which kicked in on Monday after the CSI 300 index fell by 7 percent, has come under some criticism and there are calls to set the threshold higher, especially given the volatility in Chinese markets.
Zhu Haibin, chief economist for China at JP Morgan Chase & Co., said Tuesday that the criteria for triggering the circuit breaker system could be eased slightly by raising the levels at which trading was suspended, the Global Times reported.
"The circuit breaker mechanism should be a tool for calming stock markets in extreme conditions, when the markets undergo dramatic rises or falls. However, considering the degree of volatility in mainland markets in the past few years, fluctuations of 5 percent take place too frequently," Zhu explained.
The markets may also have been buoyed on the basis of reports that the China Securities Regulatory Commission asked bourses verbally to tell listed companies that a ban on sale of stock by major shareholders will stay in effect beyond the earlier Jan. 8 deadline.
Big institutional investors were also unhappy with the new state interventions — including the ban on the sale of shares — in the Chinese markets, Bloomberg reported, citing analysts from UBS Wealth Management, Henderson Global Investors and Wells Fargo Funds Management.
Japanese stocks were trading lower for a third consecutive day, with the Nikkei 225 down about 1 percent in mid-afternoon trade after North Korea said it tested a hydrogen bomb earlier Wednesday. The broader Topix Index was also lower by about 1 percent. South Korea's Kospi closed down about 0.25 percent. The S&P/ASX 200 index in Australia was down 1.18 percent at the close of trade Wednesday.
"North Korea woes added to investor fears and hit further the Japanese market, which was already battered by geopolitical worries about the Middle East and volatility in Chinese shares," said Norihiro Fujito, senior investment strategist at Mitsubishi UFJ Morgan Stanley Securities, the Guardian reported.
© Copyright IBTimes 2023. All rights reserved.