China Navy Soon To Get Second Aircraft Carrier: Type 001A Set To Join Liaoning
China's Liaoning Maritime Safety Administration announced on its website Wednesday that naval exercises would occur no later than next Monday to try out the country's first "home grown" aircraft carrier.
The vessel, a Type 001A carrier, is expected to undergo four days of trials after which it should be ready for official commissioning, according to Chinese military experts. Other vessels were alerted to avoid a designated area of the Yellow Sea.
China appears to have mimicked the design of its first aircraft carrier, the Liaoning, a Soviet-built aircraft carrier. Both vessels are of similar size and use a Short Take Off-But Arrested Recovery or STOBAR method to launch and land the aircrafts. According to the Center for Strategic International Studies (CSIS), there are some features that the Chinese have modified or enhanced such as:
A smaller (by 10 percent) control tower island
A greater water displacement capacity of 70,000 tons compared to 66,000 tons for the Liaoning
The yet-to-be-named carrier will use the advanced Type 346 S-band AESA radar system, the same as the Liaoning.
Increased airwing capacity for eight additional aircraft.
Other internal features that are improved over the Liaoning
A cruising speed of 31 knots (about 50 km/ hr) compared to 29 knots for the Russian-made vessel
When the Chinese purchased the Laioning from the Soviets in 1998, it was a Kuznetsov-class vessel that was still in the process of being built. The Chinese completed it and put it through 10 sea trials before its commissioning in 2012. This experience obviously was of value in the building of the new Type 001A.
Song Zhongping, a military commentator for Hong Kong-based Phoenix Television, told the South China Morning Post that, "It is likely that the carrier will join the navy for trial runs in the coming months." He added, "China has accumulated more experience with the Liaoning and that has helped in the construction and operation of Type 001A."
The original launch of the new ship was in 2017 and its most recent sea trial occurred in May. When it returned to Dalian (a port city on the Liaodong Peninsula, at the southern tip of China's Liaoning Province) it was observed to have J-15 fighter jets and Z-18 helicopters on its deck.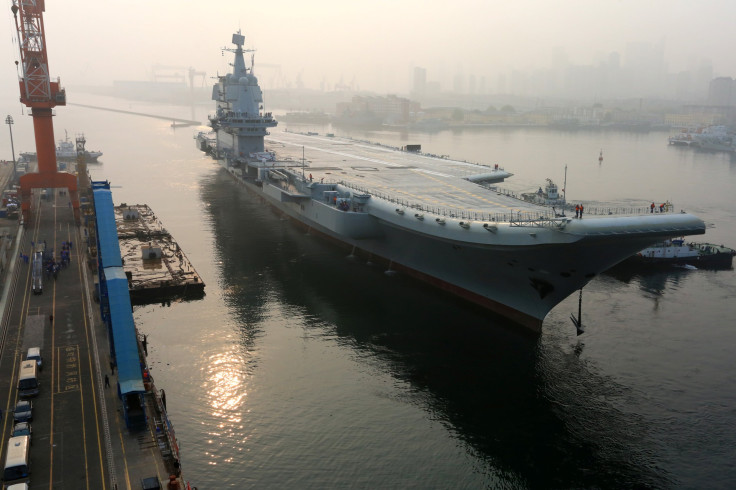 According to Song and another Beijing-based naval expert named Li Jie, the name of the carrier would be in line with the tradition of using geographical names on warships, in this case the Shandong province. The commissioning will mark a significant step for China as they continue to develop their aircraft carrier program.
© Copyright IBTimes 2023. All rights reserved.
FOLLOW MORE IBT NEWS ON THE BELOW CHANNELS