China-North Korea Relations: Beijing Offers Drought Aid Despite Fraying Relations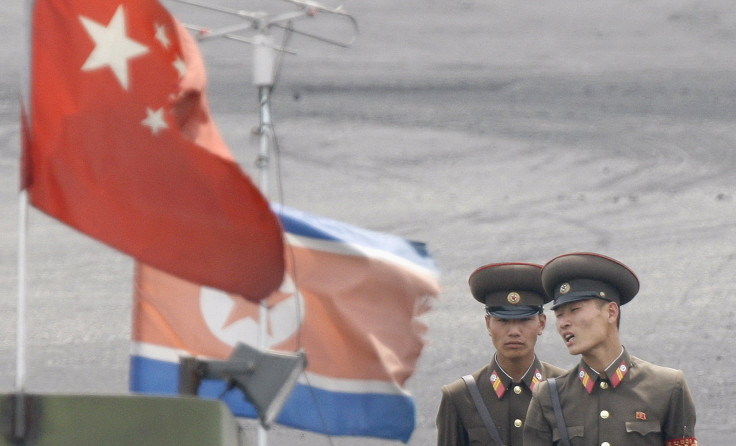 The Democratic People's Republic of Korea has admitted that the country is in the midst of one of the worst droughts in a century. As harvests continue to come up short, Chinese authorities say they are prepared to send aid to North Korea despite continued strains on Sino-North Korean relations.
"We express sympathy to North Korea for the serious drought," Lu Kang, China's new foreign ministry spokesman said during a press conference following North Korean state news reports of the drought. "We hope that the government and people of North Korea will tide over the disaster at an early date and the Chinese side is willing to provide assistance at the request of North Korea.'
State-run Korean Central News Agency reported earlier this week that more than 30 percent of the country's rice paddies are "parched" as the result of a particularly dry winter and spring. North Korea rarely acknowledges any problems within the reclusive nation, suggesting the situation is becoming dire.
Just last month, state news reports hinted at growing food shortages, announcing "urgent" pushes for increased agriculture, fishing and husbandry across the country. John Aylieff, deputy Asia director of the United Nations World Food Programme told the Washington Post that weather data from this past winter suggested the country's rice and corn supplies would come up short. Aylieff explains that while the winter harvest only accounts for 5 percent of the country's food supplies, the harvest is crucial in tiding the country over during a "lean season" between May and August before harvesting begins again in the autumn.
Though China is historically North Korea's economic lifeline and diplomatic ally, political relations have been strained in recent years over the North's pursuit of nuclear weapons despite international criticism and fraying economic ties that have faltered since Kim Jong Un took the helm.
Kim Jong Un's father and predecessor Kim Jong Il was a champion of forging economic ties with Beijing. During his tenure as leader, he made his brother-in-law Jang Sang Thaek the main facilitator of communication and exchange between Beijing and Pyongyang. In 2013, Kim Jong Un reportedly executed Jang and began distancing themselves from their relations with Beijing.
© Copyright IBTimes 2023. All rights reserved.
FOLLOW MORE IBT NEWS ON THE BELOW CHANNELS