China, Pakistan strengthen trade ties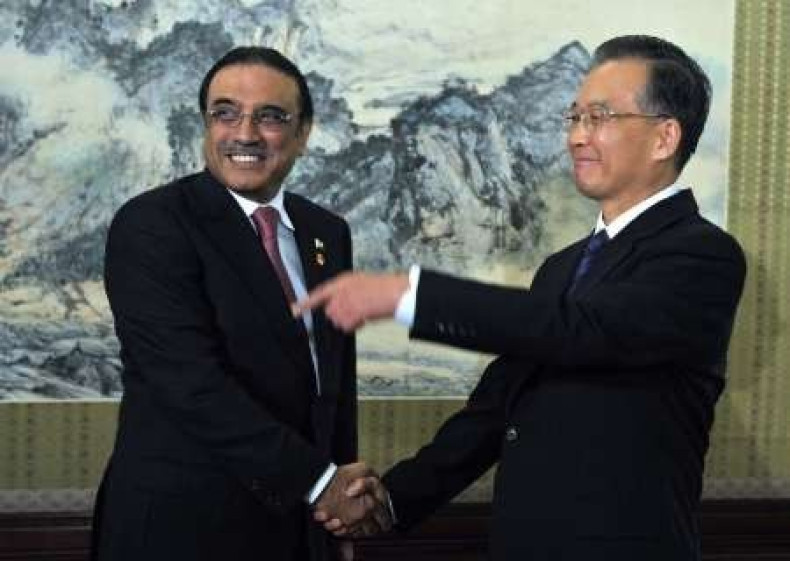 China would invest about $20 billion in Pakistan in the next 3 years, according to a communiqué issued by the two countries on Sunday.
The two sides declared 2011 as the Year of China-Pakistan Friendship and have decided to hold a series of activities to celebrate the 60th anniversary of the establishment of diplomatic relations, the communiqué said.
Chinese Premier Wen Jiabao was on a 3-day visit to Pakistan, following a visit to India earlier last week.
Pakistan and China signed 13 trade and commercial agreements worth about $20 billion dollars, the People's Daily reported.
China will also continue to support Pakistan's victim compensation scheme to prove $10 million in cash, for a total of $400 million of preferential loans or preferential export buyer's credit, the paper added.
The two nations are also willing to support free trade, with a Chinese trade and investment delegation visiting Pakistan to raise the bilateral trade volume above the $10 billion mark.
China signed a similar deal with India last week, as the two nations agreed to reduce the massive trade deficit the latter has with China. They also agreed to boost trade to $100 billion by 2015, up from the current $60 billion.
Wen was accompanied by over 400 business delegates, the largest ever to visit India.
The countries merely decided to work jointly to 'maintain peace and tranquility in the border areas' but did not elaborate on that issue.
The new trade agreements with India and Pakistan give China a major foothold in the Asian trade sector.
Crucially, Pakistan is China's biggest investment destination in south Asia. Bilateral trade, currently at $7 billion and projected to reach $16 billion in five years, is never likely to rival the $60 billion between India and China. But in almost every other way China's engagement with Pakistan makes its engagement with India, the other fast growing large economy, look short of a friendship centre, The Financial Times reported.