China Pays Full Price For Peruvian Copper Mine But Locks Up Long-Term Supply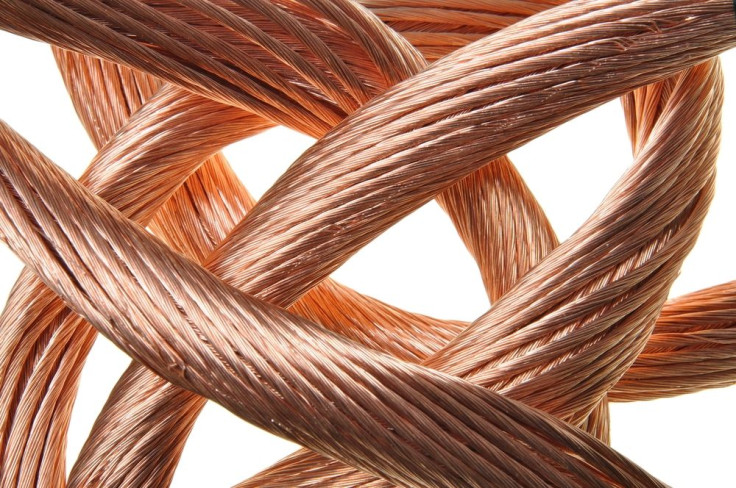 China reached all the way to Peru to secure fresh stocks of copper to ensure its supply of the metal at home for the long term despite its current economic slowdown and some recent unprofitable ventures when a group led by the state-controlled China Minmetals Corp. announced on Tuesday that it agreed to pay $5.85 billion in cash for a major mine.
In striking what stands as its largest purchase of mining rights in six years, China has effectively served notice that it intends to continue using corporate mergers as a means to ensure access to raw materials to fuel its relentless industrial expansion and investment in infrastructure. Copper is valuable as it is necessary for making a wide range of modern products, from wires used for electronics to piping essential to building construction.
"There will be significant demand for copper in China for the next 20 years," said Kevin Gallagher, an expert on international political economy at Boston University and author of "The Dragon in the Room: China and the Future of Latin American Industrialization."
"Why not have Chinese companies go global and meet that demand?" he said.
Some skeptical experts have supplied an answer to that question: Because it might be a waste of China's prodigious savings. As China's state-owned Goliaths have in recent years scoured the globe in pursuit of oil, iron ore, natural gas and other critical raw materials -- frequently taking controlling shares in production -- some economists have noted that the Communist Party-led government has effectively paid a premium to buy goods that trade freely on international commodities markets.
Owning mines exposes China to fluctuations in copper's price swings that occur for both political and economic reasons. John Hardy, head of foreign-exchange strategy at Saxo Bank, last month told MarketWatch.com that the recent drop in copper prices "can be directly traced to the recent and obvious move by the Chinese regime to weaken its currency to slow the popularity of the U.S dollar/China yuan carry trade that was driving their currency stronger against the USD even as major [emerging market] currencies were recently weak."
That, wrote Boris Schlossberg, managing director of foreign-exchange strategy at BK Asset Management last month, has "shaken the foundations of the copper market, which in China is used as much for financing transactions as for its commodity properties," he said.
In this case, China Minmetals paid a price at the high end of a widely estimated $5 billion to $6 billion value range to purchase the mine known as La Bambas from Glencore Xstrata plc, an Anglo-Swiss multinational commodity trading and mining company based in Switzerland.
Still, some analysts saw strategic value in the deal, enough to justify the premium. Jeff Largey, an analyst for the Macquarie Group Ltd. in London, told International Business Times that the acquisition is a good deal for the Chinese, despite the high price tag.
"The group led by China Minmetals paid a pretty full price," Largey said. "But a project like this has scarcity value that makes it a good investment over the medium and long term."
Another Chinese firm, Aluminum Corp. of China (Chinalco), purchased Peru Copper in 2007 in a $797 million deal. With this latest acquisition, the total presence of Chinese investment in Peru's mining portfolio is close to 30 percent, Gallagher said.
Copper is very location-specific, and Peru is one of the world's top producers of high-quality copper. China has hit the limit in copper production at home, and it is now going global to source its copper needs, Gallagher said.
But China's investment in natural resources abroad has not all been good a deal, and some haven't been good investments at all. Several Chinese-backed iron ore mines in Australia, each with billions of dollars in investment, have run into delays as owners grapple with everything from high labor costs, mill malfunctioning and naturally occurring obstacles, and they have yet to export any ore. Chinese-invested iron-ore producers in West Africa have run into similar problems.
"Copper fundamentals are solid over the long-term," Largey said. "Other natural resources deals China has made in the past do not always look as promising as the Las Bambas deal."
Most analysts consider the acquisition a good deal for the Chinese, despite the high price tag, as Las Bambas is expected to produce 450,000 tonnes (496,040 tons) of copper annually in the first five years after production begins in 2015, which is equal to nearly 15 percent of the 3.2 million tonnes China imported in 2013. The mine will become one of the world's top three copper mines by 2017.
© Copyright IBTimes 2023. All rights reserved.