Copper: China Financing Business May Cause Further Price Falls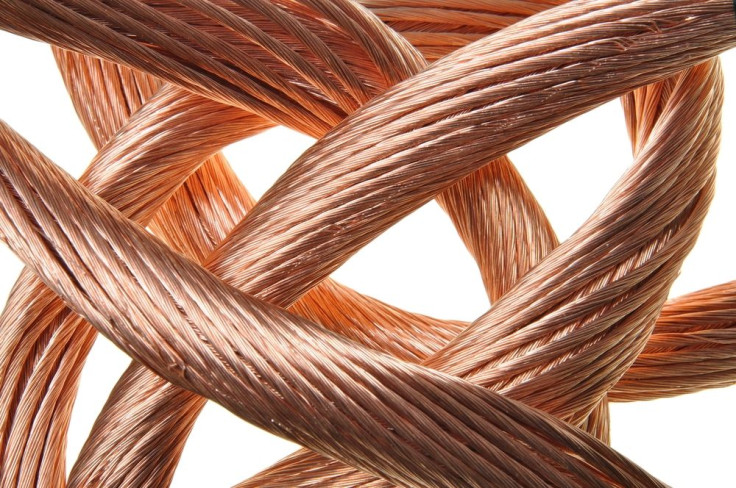 A Chinese economic slowdown isn't the only worry on the horizon for copper, as the industrial red metal sees fallout from its use as a financing tool in China, the world's largest copper consumer.

Copper is used as collateral by companies and investors in China, in an effort to work around strict lending standards enforced by Beijing. Companies obtain a letter of credit, use it to import copper, sell the copper or deploy it as collateral, and often invest in higher yield assets, before paying back the loan, reports the Wall Street Journal.

China is the world's largest consumer of copper and represents 40 percent of global copper demand. Copper is used in construction, power lines and refrigerators, among other things, so it is often taken as a gauge of industrial and business activity.

But Credit Suisse Group AG (VTX:CSGN) analysts estimate that a third of China's imported copper is used in financing, while others believe that half of the copper in China's warehouses is tied up in such financing deals.

The worry is then that a recent drop in copper prices could have a worsening effect on this financing system. Falling copper prices could force borrowers to post more collateral or sell more copper, and a sell-off could drop prices further. Banks may also be less willing to accept a cheaper metal as reliable collateral.

Last Friday, copper fell by its most in one day within about two years, after a Chinese solar technology company defaulted on its corporate bonds. Weak Chinese manufacturing data recently has exacerbated worries about copper.

Expect copper prices to become even more volatile in the near future, wrote Societe Generale commodity analysts in a note on Monday, as China slows and mine supply expands.

As the Chinese government further tightens regulation over so-called "shadow banking", or unofficial banking and lending in China, there could be a "rapid unwinding" of copper collateral positions, the analysts said.

That could in turn flood the physical market with unwanted copper, plunging prices and resulting in "dramatically higher volatility."

Copper contracts on New York's COMEX for March delivery opened at $3.122 a pound on Tuesday. That's down significantly from a recent high of $4.6 per pound in February 2011, but better than a recent low of $1.275 per pound, reached during the depths of the financial crisis.
© Copyright IBTimes 2023. All rights reserved.