China Posts Increase in Foreign Currency Reserves As Markets Rebound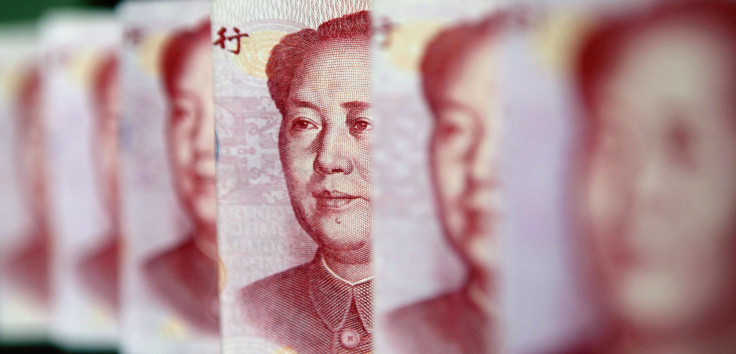 China's stockpile of foreign exchange grew for the first time in six months, rising to $3.53 trillion at the end of October from $3.51 trillion in September, according to People's Bank of China (PBoC) data released Saturday.
The rise in foreign exchange reserves indicates that capital outflow pressures are easing amid a rebound in China's stocks and currency according to Bloomberg. China's stock markets also saw their strongest monthly performance this year in October.
The upswing has arrested a year-long slide in China's foreign exchange reserves -- the world's largest -- as the central bank continues to support the yuan's exchange rate by selling off U.S. dollars. The PBoC has pumped around 1 trillion yuan ($156 billion) into stabilizing China's financial system since January and slashed interest rates multiple times as it seeks to stop the slide in its reserves, according to reports.
"The PBOC has been a bit behind the curve on easing, but the falling reserves will make it more likely for the central bank to speed up its loosening efforts in the coming months.", Larry Hu, China economist at Macquarie Securities told the Wall Street Journal in October.
China also increased its gold reserves to $63.261 billion at the end of October, up from $61.2 billion at the end of September . The central bank shifted to reporting its foreign exchange reserves on a monthly basis in July. The bank had previously released the data on a quarterly basis.
© Copyright IBTimes 2023. All rights reserved.