China Posts Worse-Than-Expected January Trade Figures: Exports Down 11.2%, Imports Plunge 18.8%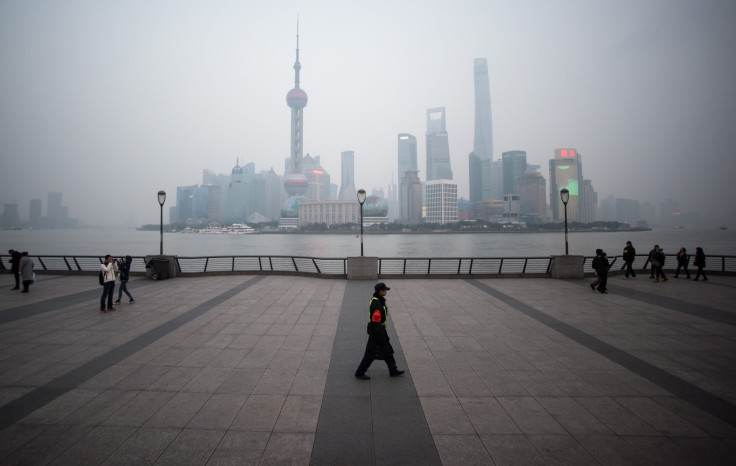 SHANGHAI -- China's trade fell sharply in January, in a further sign of the challenges for the world's second-largest economy, which last year grew by just 6.9 percent, its slowest pace in a quarter of a century.
China's exports, calculated in yuan terms, fell 6.6 percent last month compared to a year earlier, while imports plunged 14.4 percent year on year, according to data from China's General Administration of Customs.
The figures were even worse in dollar terms — with exports down 11.2 percent year-on-year in January, and imports plunging 18.8 percent — in part reflecting the fact that the Chinese yuan has fallen by some five percent against the dollar since August last year.
The trade figures were significantly lower than experts' forecast, following better-than-expected numbers in December, when exports rose 2.3 percent in yuan terms (dropping 1.4 percent in dollar terms) and imports fell by 4 percent. Analysts said the earlier arrival of the Chinese New Year this year could have been one factor in the poor results, with many companies winding down activities in late January for the lunar festival celebrations, rather than in early February as in 2015.
The customs administration said it expected that exports would pick up in the second quarter of the year. And the figures also showed a continued rise in China's trade surplus, seen by analysts as helpful to China's attempts to solidify the value of the yuan and reduce capital outflows. It grew in January to a record $63.3 billion, up 12.2 percent year on year.
Some experts have also pointed out that China economy's is now less dependent on exports than it was at the time of the global financial crisis in 2008. Nevertheless, observers say the figures reflect continuing challenges for the nation's export-oriented manufacturers, which have led to a number of factory closures in recent months -- and they are also a sign that the depreciation in the value of the yuan since last summer has not had a significant impact on boosting trade.
The Chinese government has said that the country will focus more on promoting domestic consumption to offset the fall in foreign trade – and in signs that domestic demand remains a relative bright spot, China's ministry of commerce announced Sunday that revenue at shops and restaurants during last week's new year holiday were up 11.2 percent compared to the previous year, while online sales also grew fast. Official movie box office figures also broke records, with takings of $100 million on the first day of the new year last Monday. And China's ministry of transport said that domestic travel during the holiday period increased more than 6 percent year-on-year, with 400 million trips, while Chinese travelers continue to spend record amounts in neighboring countries like Japan and South Korea.
Nevertheless, some observers say the sharp falls in China's import figures also show that the slowdown in export demand is hitting China's wider economy, including domestic demand. On the one hand, the falling import values reflect the recent drops in global commodity prices. But Zhao Zhongxiu of the University of International Business and Economics in Beijing said "weak manufacturing activities and a bearish housing market" had also hit "domestic demand for commodities," the official China Daily reported. And some analysts predict that weakening GDP growth and slowing wage rises will lead to a further slowdown in China's consumption growth this year.
China saw an overall fall in exports of 1.8 percent in yuan terms last year, while imports fell 13.2 percent.
China's stock markets dropped when they reopened after the New Year holiday Monday, before rebounding in afternoon trading: by early afternoon the main Shanghai Composite Index was down 0.7 percent, while the secondary Shenzhen Composite was some 0.1 percent lower. Analysts said the soft opening to the lunar new year was partly in response to overall falls on global markets last week. Hong Kong's Hang Seng Index, which had dropped sharply when it reopened last Thursday, rebounded Monday — it was trading more than 3 percent higher by early afternoon.
Chinese investors were in part reassured by comments by central bank governor Zhou Xiaochuan at the weekend. In a rare interview with China's Caixin magazine, Zhou dismissed speculation about further sharp falls in the value of the yuan this year. He said the currency had been "excessively stable" against other currencies over recent years, and some volatility was inevitable — but he said the yuan was now "relatively stable" and had no basis to continue depreciating.
The yuan has actually risen against the dollar in recent weeks, after losing some 1 percent of its value in the first week of January. The central bank on Monday fixed the currency at its highest level against the dollar in more than a month, and in Shanghai trading it rose 0.9 percent Monday morning, its biggest rise in more than ten years.
Yet concern about challenges to China's economy remains pronounced. Many analysts predict further cuts in China's interest rates and bank reserve requirement ratios this year, in an attempt to boost lending and investment. HSBC economists John Zhu and Jing Li said in a note sent to International Business Times Monday that the January trade data emphasizes that China's policy makers "should adopt a larger stimulus package focusing on domestic demand, meaning more aggressive monetary and fiscal easing in the coming months."
In the government's latest stimulus measure, a meeting presided over by China's Premier Li Keqiang at the weekend pledged to cut taxes for high tech service providers in key economic zones in the country from 25 percent to 15 percent.
© Copyright IBTimes 2022. All rights reserved.
FOLLOW MORE IBT NEWS ON THE BELOW CHANNELS