China Promises Transparent Audit Of State Enterprises' $690B In Overseas Investments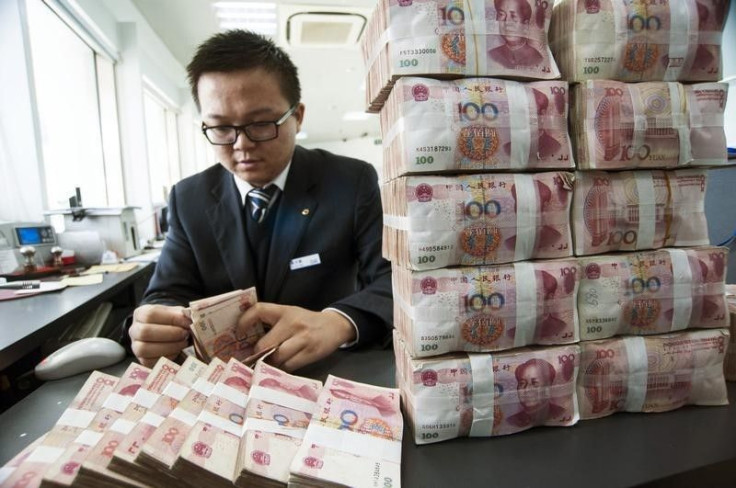 SHANGHAI -- China says it will appoint independent auditors to assess the value of overseas assets belonging to the country's biggest state enterprises. According to a Xinhua News Agency report, the state assets department of China's State Council (or cabinet) on Tuesday announced that accounting firms could bid for the opportunity to carry out an audit of approximately 113 of China's largest state-owned enterprises (SOEs).
Xinhua said it believed that these "central state enterprises," which report directly to the central government, had overseas assets worth more than 4.3 trillion Chinese yuan (approximately US$690 billion). It's an unusually detailed figure in a sector in which figures have remained opaque.
Indeed, the news agency quoted Dong Dasheng, former deputy auditor general at China's National Audit Office, as saying at this month's session of China's legislature that there had been no real audit of overseas investments by major SOEs and that a lot of information needs to be filled in and parsed. Also during the legislative session, Mr. Dong was reported to have said that only around half of the central state enterprises had been officially audited at all in the past.
Xinhua endorsed the new approach as an innovative way of scrutinizing China's assets, espousing that it would help to create "sunshine" (or transparent) state enterprises. An unnamed expert on state assets told Chinese news website thepaper.cn that the government wanted a clear assessment of the status of these companies' assets, as it had recently launched its "new silk road" strategy aimed at encouraging further overseas investment. He noted that some Chinese enterprises engaged in unreasonable competition with each other overseas, sometimes even seeking to win contracts at a loss. He also said that the details of some overseas investments were currently "completely vague" and that lax management had led to problems of corruption in some overseas projects.
Last year, the audit office announced that China Metallurgical Group Corporation lost 3 billion yuan ($483.17 million) after failing to carry out full feasibility studies when making offshore investments, while defense contractor China South Industries Group Corporation lost more than 850 million yuan ($138 million) as a result of poor investment management in 17 foreign companies.
Thepaper.cn also noted that Chinese Premier Li Keqiang recently urged companies in China's railway, nuclear energy and building materials sectors to expand abroad, but the website's unnamed assets analyst chimed in that the path to overseas investment was by no means a smooth one. Thepaper.cn also quoted Shanghai Securities News, which suggested that officials were seeking to encourage state enterprises in similar sectors of the economy to work together to bid for overseas contracts rather than engaging in "counterproductive competition."
The move comes at a time when the Chinese government has said it will extend its ongoing anti-corruption campaign to some of the country's biggest state enterprises that still control a number of key sectors of the economy, particularly those involving energy and transport. On Tuesday, the vice chairman of PetroChina Company Limited, the country's biggest state oil producer, was reported to be under investigation for corruption. And the authorities have also pursued a number of officials who have taken refuge abroad, and have vowed to step up their hunt for illegal assets held overseas.
© Copyright IBTimes 2023. All rights reserved.