China Rare Earth: WTO Trouble Triggers Environmental Cleanup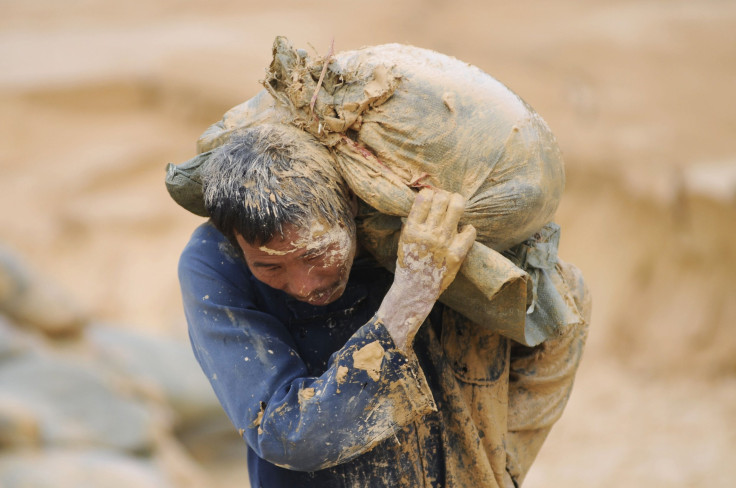 China has for once admitted it is wrong. It may lose an imminent World Trade Organization ruling on export quotas and duties on the Chinese rare earth industry, but the pending case has already scared it into cleaning up its act in rare earth extraction, a major cause of pollution.
A WTO panel in Geneva is expected to issue a draft report Wednesday on the case, which began seven years ago when China, the dominant producer of rare earth metals, imposed taxes and annual tonnage limits on their export, the New York Times reported Tuesday. In subsequent years, the limits were lowered while the taxes were raised, gradually cutting supplies to overseas manufacturers.
The United States, the European Union and Japan, all countries with demand for the minerals in the industry, have challenged the export restrictions at the WTO, as China has done little to limit domestic rare earth consumption, despite the Chinese's contention that the measures are necessary to protect its environment.
Rare earth metals are extremely valuable – one pound of dysprosium, a heavy metal, can sell for $243. Two years ago, following a Chinese embargo in response to a territorial dispute with Japan, dysprosium prices soared to $1,135 per pound. However, China's bargaining power may be diminishing.
The powerful magnetic qualities of rare earth metals, 95 percent of which were produced by China just three years ago, are utilized in the production of crucial components for smartphones and missiles. Recently, alternative mines in the U.S. and Australia have reduced China's control of the industry to about 85 percent.
As a result of China's moves to cut off supplies, manufacturers have also learned to decrease their use of the rare earths, or to do without them all together. Molycorp, an American company with a complex in the northern Chinese city of Tianjin, is only mixing half as much dysprosium into the magnetic powders it produces nowadays.
"People in Sichuan think they would die without their chili peppers, but they can live without them," said Chen Kerong, the production director at the Molycorp factory in Tianjin, referencing the province of Sichuan, which is legendary for its inhabitants' taste for spicy food. "People love dysprosium, but they can live without it, too."
For these reasons the ruling, which will be sent confidentially to China and the complaining nations on Wednesday before a final decision is reached in November, may not be as significant as it once would have been. But as a perk, the case has already made China clean up its act in the highly toxic industry of rare earth mining, triggering a broad, much-needed environmental cleanup, the New York Times reported.
China's cabinet, in a rare admission of guilt, described at length the environmental harm caused by the rare earth industry in a white paper issued last June, likely in a bid to plead its case at the WTO despite protests from Chinese officials.
"Excessive rare earth mining has resulted in landslides, clogged rivers, environmental pollution emergencies and even major accidents and disasters, causing great damage to people's safety and health and the ecological environment," the white paper said.
Whatever the cause, the environmental measures could not have come soon enough. Whole villages in affected areas have had to be relocated following reports of high cancer rates and other health problems associated with rare earth refineries and the hazardous toxic chemicals and low-level radioactive waste they leave behind in the cleaning of rare earths.
In northern China, near the Mongolian border, contaminated leaks from two decades of rare earth refining have been trickling underground toward the Yellow River, a crucial water source for 150 million Chinese, according to the New York Times. The government has pledged hundreds of millions of dollars to pump out as much contaminated water from the ground as possible.
FOR FREE to continue reading
✔️ Unlock the full content of International Business Times UK for free
offer available for a limited time only
✔️ Easily manage your Newsletters subscriptions and save your favourite articles
✔️ No payment method required
Already have an account?
Log in
© Copyright IBTimes 2023. All rights reserved.