China Reacts To Obama's Comments On South China Sea; Ash Carter Condemns Artificial Islands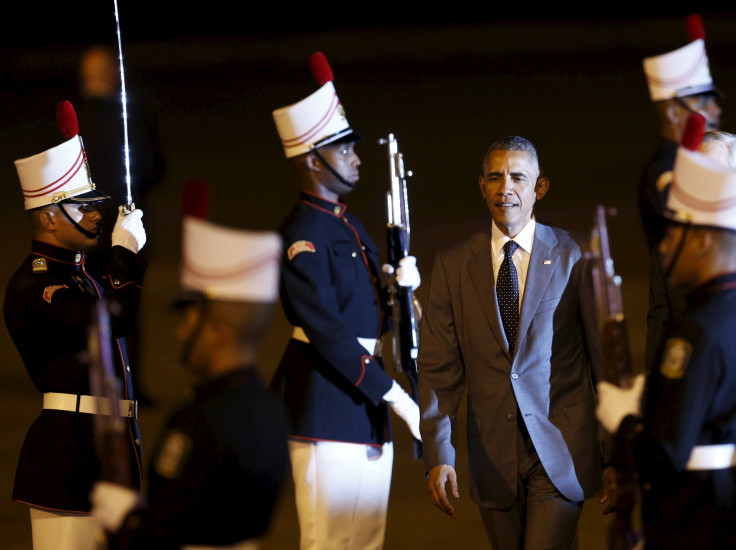 China on Friday slammed U.S. President Barack Obama for criticizing its constructions in the South China Sea, saying that Washington had more military "muscle" than Beijing. "The US leader talked about China's 'sheer size and muscle,' but one can also see clearly who has the biggest size and muscle in the world," China's foreign ministry spokeswoman Hua Chunying said at a regular briefing in Beijing, according to Agence France-Presse (AFP).
The reaction follows Obama's comments a day before that China was "using its sheer size and muscle to force countries into subordinate positions."
The region, which is considered to be one of the busiest shipping lanes and is expected to have massive reserves, is also being claimed by Vietnam, the Philippines, Malaysia, Brunei and Taiwan.
Obama had said on Thursday: "Where we get concerned with China is where it is not necessarily abiding by international norms and rules and is using its sheer size and muscle to force countries into subordinate positions," adding: "We think this can be solved diplomatically, but just because the Philippines or Vietnam are not as large as China doesn't mean that they can just be elbowed aside."
Meanwhile, U.S. Defense Secretary Ashton Carter also accused China of militarizing the issue of territorial disputes in the South China Sea and said that Beijing was standing alone due to its coercive tactics. Carter was speaking with his South Korean counterpart and highlighted the evidence that showed China's land reclamation projects had converted submerged reefs in the Spratly archipelago into artificial islands.
"One of the consequences" of not tackling the territorial disputes "in a multilateral, diplomatic fashion is it's hard to have friends and allies that way," Carter said in a news conference Friday, according to the Associated Press, adding: "And the United States has lots of friends and allies and partners in this part of the world.
"We don't conduct ourselves coercively, we don't militarize situations like that," Carter reportedly said.
© Copyright IBTimes 2023. All rights reserved.