China Reportedly Bans iPhone Use For Government Officials Amid US-Sino Tensions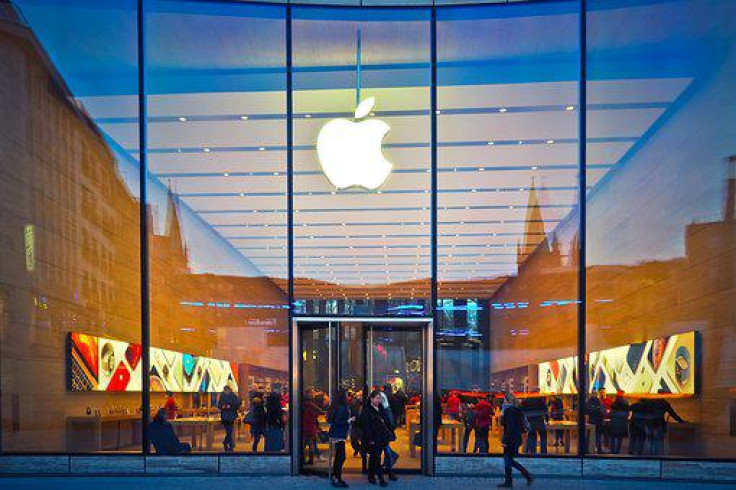 KEY POINTS
Chinese government officials will now use mobile phones made by domestic manufacturers
American companies say China has become 'uninvestible'
The U.S. has also imposed sanctions on various Chinese companies, including Huawei
China has reportedly banned the use of Apple's iPhones and other foreign brands' mobile devices by officials at central government agencies.
The Chinese government notified managers at central agencies about the ban via workplace chat groups or meetings, The Wall Street Journal reported, citing people familiar with the matter.
Apple's shares tumbled 3.6% Wednesday after reports of China banning iPhones at central government offices surfaced. It marked the biggest daily decline in a month, after rising to 46% this year. China is notably one of Apple's biggest markets and manufacturing hubs, accounting for about 19% of its overall revenue.
China had been following an unofficial mandate to shun the use of iPhones since before the pandemic, CNN reported, citing an unnamed source. According to the report, central government officials will now use mobile phones made by domestic manufacturers in the country, notably Huawei.
The development comes amid ongoing geopolitical tensions between China and the U.S. in recent years. The iPhone ban could escalate the prevailing concerns among American and other foreign companies operating in China. These companies have been facing increased scrutiny over their remarks on politically sensitive issues, according to a China Business Climate survey conducted last year by the American Chamber of Commerce China.
During U.S. Commerce Secretary Gina Raimondo's visit to China last week, American companies expressed concerns to her that the mainland has become "uninvestible" in the wake of raids, fines, and other challenges that have made it difficult for them to conduct business in the world's second-largest economy.
In 2021, the Chinese government barred its staff from parking their Tesla cars inside the official premises in major cities like Beijing and Shanghai over security concerns and cameras installed on the vehicles, Reuters reported at the time.
China's iPhone ban is also seen as a retaliation for similar actions taken by the U.S. against Chinese companies. Last year, the Biden administration banned approvals of new telecommunications equipment from Chinese companies Huawei Technologies and ZTE, citing "an unacceptable risk" to U.S. national security.
In December, the U.S. Department of Commerce added 36 Chinese high-tech companies, including chemicals, computer chips, and aviation equipment manufacturers, to its "Entity List" to block them from accessing important commodities, technologies, and software in the United States, noting concerns over national security and interests.
Huawei, which has been under U.S. sanctions, recently unveiled a 5G smartphone with an advanced chip. However, analysts believe it could prompt Washington to strengthen its curbs in a bid to curtail China's access to advanced chipmaking tools, as per Reuters.
Last month, Biden also issued detailed rules limiting U.S. investments in advanced technology industries in China to protect national security amid heightened tension with Beijing.
© Copyright IBTimes 2023. All rights reserved.