India's Economy 16.5 Years Behind China's, But It's Catching Up Fast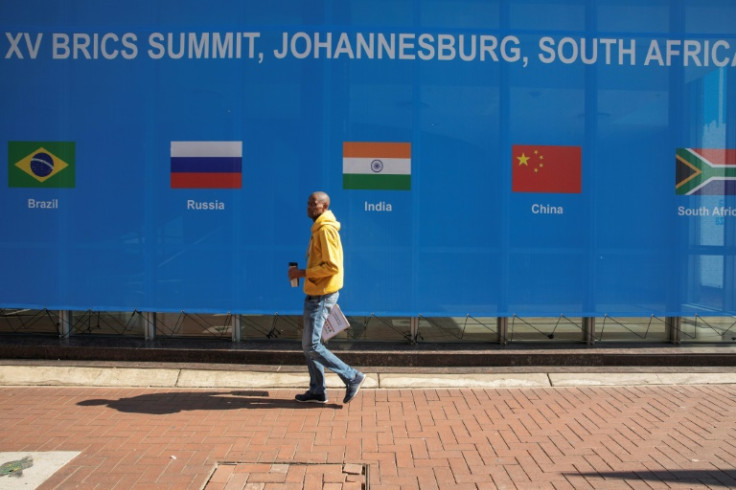 KEY POINTS
India is behind China by 21 years in terms of patents and 20 years behind in FDI
On nominal GDP and per capita income, the country is 15 years behind
The Bernstein study is based on various parameters, including patents, FDI, forex reserves, nominal GDP and exports
India is approximately 16.5 years behind China on broad economic and business parameters, according to the latest research by brokerage firm Bernstein. But it is catching up quickly to become the fastest-growing economy in the world.
The brokerage firm measured the economic gap between India and China on key parameters like nominal gross domestic product (GDP), patents, exports, foreign direct investment (FDI) and forex reserves, Business Standard reported.
India is behind China by 21 years in terms of patents, while it is 20 years behind in FDI. Furthermore, New Delhi needs 19 years to match China in forex reserves and 17 years in exports. Similarly, India is 15 years behind on nominal GDP and per capita income and 13 years in consumption expenditure, the report said, suggesting the country has a lot of catching up to do.
The Bernstein report is based on data from the World Intellectual Property Organization, Reserve Bank of India (RBI), China's National Bureau of Statistics, World Bank and India's Ministry of Statistics and Programme Implementation.
With a GDP growth rate of 5.9%, India is currently the fifth-largest economy in the world at $3.4 trillion. However, there is a lot of difference in the growth and development aspects of India and China. While China depends heavily on exports, India is an economy that is highly dependent on its internal demand.
"As per World Bank data, China and India are the second and fifth largest economies in the world in 2021. But, China is almost five times richer than India on the nominal and 2.5 times richer in the PPP [purchasing power parity] method. This is mainly because of the head start that China had in terms of economic reforms. China launched its economic reforms in 1978, while India's in 1991," C S C Sekhar, a professor of Economics at the Institute of Economic Growth, University of Delhi, told International Business Times.
India has set a target to hit $10 trillion by 2030 and it can leverage from the ongoing slowdown in China's economic growth. In Q1 of FY24, India's real GDP grew by 7.8% YoY, cementing its position as the world's fastest-growing major economy. New Delhi has the potential to provide a welcome floor for companies that are moving their manufacturing out of China amid ongoing geopolitical tensions.
The geopolitical uncertainties between China and the U.S. have given India a renewed opportunity to attract global companies into the country. India is also revamping its policy focus on manufacturing and exports to provide production alternatives to different international companies. Recently, Apple shifted a significant portion of its manufacturing capacity out of China to different parts of India.
"China achieved a higher level of development in health and education, which translated into sustained high growth rates. For example, India's adult literacy rate is 74% versus China's 97%; infant mortality rate in India is three times higher than that of China and India's life expectancy is 69 years as compared to 76 years in China. These better outcomes in health and education have helped in higher economic growth in China. India is catching up fast though," Sekhar told IBT.
© Copyright IBTimes 2023. All rights reserved.