China Retail Sales Up 11% In Highest Rise This Year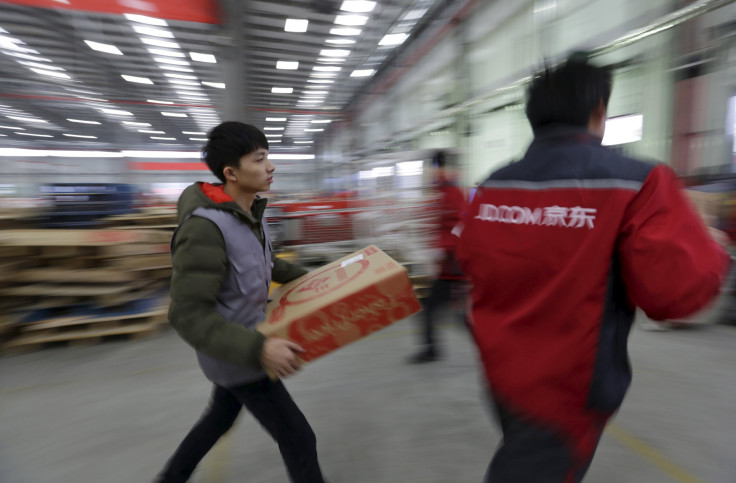 Chinese households shrugged off fears of a slowing economy as October retail sales in the country reportedly rose 11 percent -- its fastest expansion this year and a shade above expectations. The data released Wednesday by the National Bureau of Statistics, China, said the expansion was helped by strong sales of mobile phones, building supplies and household products.
Analysts polled by Reuters had expected a growth in October retail sales to stay flat at September's growth rate of 10.9 percent.
Once dubbed "the world's factory floor" China's services and retail businesses bucked the trend of tepid industrial data released Wednesday, further highlighting a shift in the country's economy to a consumer-led model.
Consumption accounted for 60 percent of the country's gross domestic product in the first half of 2015 -- up 5.7 percent from the first six months of 2014. In October, electronic goods, office supplies and furniture sales saw the most growth even as sales of petroleum & petroleum products declined by 7.1 percent.
Wednesday's data reflected the two-speed nature of the economy as Beijing tries to encourage growth based on consumer spending instead of heavy industries, the Associated Press (AP) said.
"We expect further improvements in the data over the coming quarters which ought to quash any lingering concerns that China may be about to enter a deeper downturn," Julian Evans-Pritchard of Capital Economics said in a report cited by AP.
However, industrial production in the world's second-largest economy grew at a rate of 5.6 percent in October, slower than September's growth of 5.7 percent while economists expected a 5.8 percent gain.
© Copyright IBTimes 2023. All rights reserved.