China Says Muslim Uighurs Repatriated From Thailand Are Jihadists, Denounces US Criticism And Turkish Involvement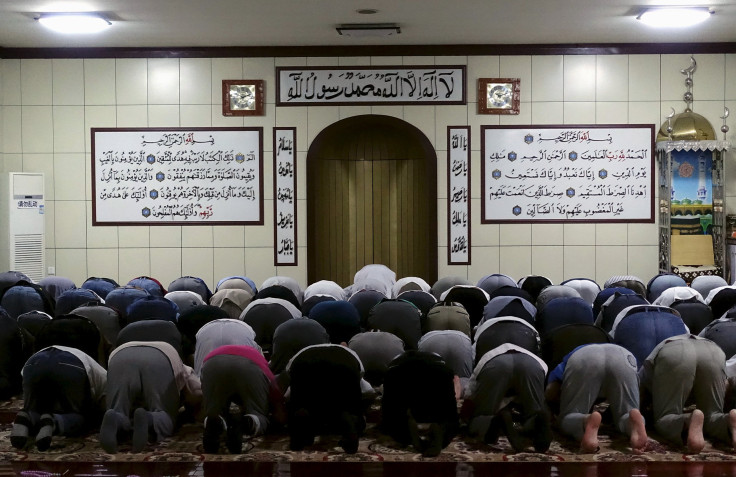 SHANGHAI -- China has lashed out at U.S. criticisms of the repatriation of 109 members of the Muslim Uighur minority, from its northwest region of Xinjiang, who were sent back to China from Thailand last week.
The U.S. State Department last week called on Thailand to end the forced deportations, saying it was concerned they could face "harsh treatment and a lack of due process in China." The United Nations High Commissioner for Refugees also condemned the repatriations as a violation of international law.
However China said the detained Uighurs were on their way to Turkey, Iraq and Syria to "join jihad," and it said the U.S. comments were "full of bias," and encouraged "illegal emigration." It also lashed out at Turkey, from where it said the illegal emigration was organized, accusing Turkish diplomats of interfering in the case of one Chinese emigrant.
China has been involved in an increasingly severe crackdown on terrorism and religious extremism in Xinjiang, home to more than 8 million Uighurs, a Muslim group whose language is related to Turkish. The campaign was stepped up last year following a series of attacks, including a stabbing at Kunming station in southwest China in which 31 people died; China said the attack was carried out by Uighur separatists who had been seeking to leave the country.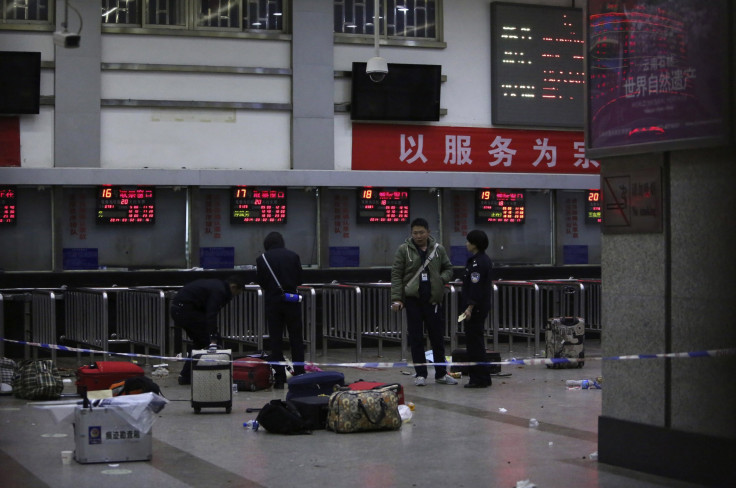 Beijing has long said that some Uighurs receive training from groups based in Central Asia. However, in the past year, it has given more information about what it says are links between Uighurs and Islamic groups in the Middle East. State media said Monday that 13 of the 109 deportees had fled China after being implicated in terrorist activities, while another two were linked to terror activities that had not been previously detected. The official Xinhua news agency said they had paid several thousand dollars each to be smuggled by land or sea into Vietnam, Laos, Cambodia or Thailand, and then on to Turkey, from where the trade was organized -- apparently using fake Turkish passports.
The report said the money eventually went to the East Turkestan Islamic Movement (ETIM), which China says is a terrorist group and was listed as such by the U.S. in 2002, though it is no longer included on the U.S. State Department's main list of foreign terror organizations. It said ETIM had brainwashed many emigrants into joining jihad, and took many of them to fight in Syria, while those who did not make it to Syria were also "involved in Jihadist activities wherever they stopped." Chinese police also said that some Uighurs smuggled to Turkey were sold as '"cannon fodder" to fight for groups like the Islamic State group.
Xinhua also said some emigrants "returned to China to expand their terrorist network," after being trained by ETIM in Syria or Iraq. It said police had discovered the network after arresting some of these returnees.
The Munich-based exile organization the World Uyghur Congress (which China labels a terror group but the U.S. does not), however, said many emigrants from Xinjiang were simply ordinary citizens seeking a "non-violent" way to escape from discrimination and tension in the region.
China, for its part, accused the World Uyghur Congress of colluding with "Turkish politicians and forces to assist the illegal migration." It also said that Chinese police had detained 22 Turkish suspects -- presumably in China -- who were involved in the network. And it accused Turkish diplomats in an unnamed Southeast Asian country of persuading local authorities to free a man named Eli Ahmad, who China said was a Chinese member of an illegal immigration gang, but who Turkey said was one of its citizens.
It's the latest sign of rising tensions between China and Turkey over the question of Xinjiang. Last week China criticized Turkey for misrepresenting the fate of Uighurs -- after Turkey expressed concern about the treatment of Muslims in China. It followed attempts to attack Chinese tourists, and protests at the Chinese consulate in Istanbul, and outside a Chinese restaurant in the city, over reports that China had banned many Muslims in Xinjiang from observing Ramadan -- something Beijing has denied.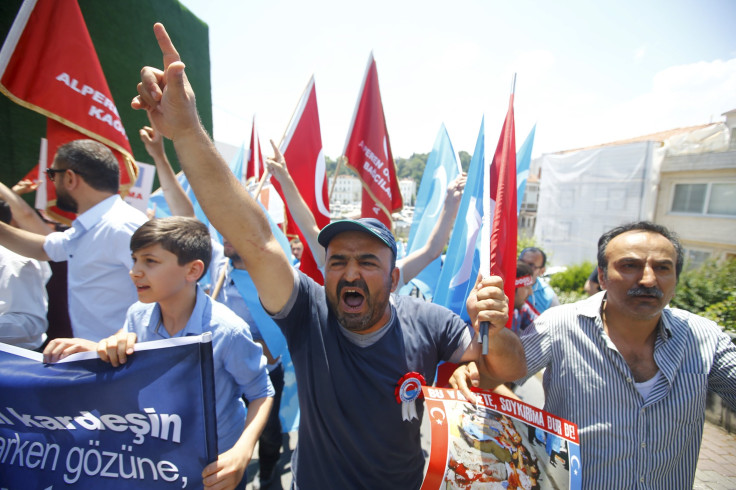 Official Chinese media have responded with a series of criticisms of Turkey: the China Daily said in an editorial that Turkish "interference" on the Xinjiang issue had "become a bottleneck to the healthy development of China-Turkey ties." The Global Times newspaper meanwhile said that nationalistic Pan-Turkism was "running wild" among some politicians in Turkey -- and it quoted an academic who accused Turkey of not only tolerating such sentiment, but of using the Xinjiang issue to seek economic benefits from China in the face of a slowing Turkish economy.
China, which recently announced it had cracked over 180 terrorist groups in Xinjiang since last year, and is about to pass a new anti-terrorism law, says any attempts by other countries to comment on the situation in the region are an interference in its domestic affairs.
© Copyright IBTimes 2023. All rights reserved.