ISIS Executes Three Chinese Uighur Fighters Accused Of Defection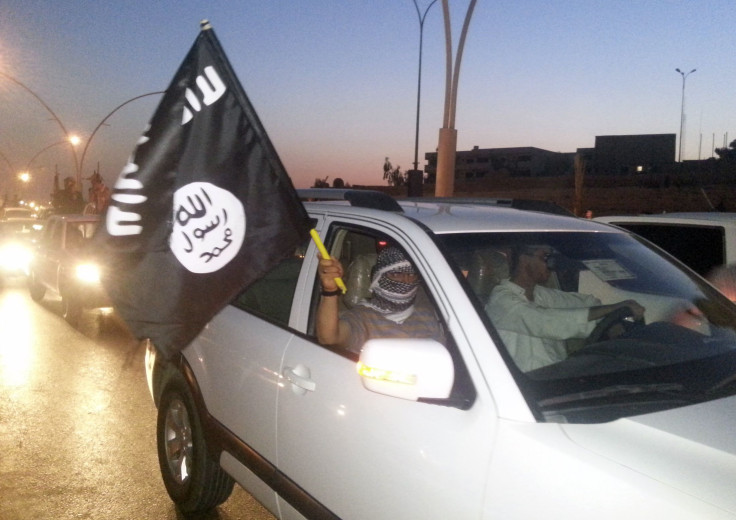 The Islamic State group reportedly executed three Chinese Uighur members for desertion in the past six months, state-run Chinese newspaper Global Times reported. The three Chinese citizens were members of the East Turkestan Islamic Movement (ETIM), which China -- but not the U.S. -- designates as a terrorist group.
Quoting an unnamed Kurdish security official, the newspaper reported that one of the Chinese militants was executed last September, after attempting to leave Syria to go to Turkey. Foreign fighters in Syria usually use the Turkish border to enter or exit the country.
"He was a young man full of ideas who had recently arrived in Turkey. He felt disappointed about the reality of [the] Islamic State after sneaking into Syria," the Kurdish official said. "He wanted to return to Turkey for university but was detained and shot dead after he was reported by his Libyan companion to his supervisor."
The Kurdish official said that the other two Chinese citizens were part of a group of 13 people beheaded in December in Iraq after being accused of treason for attempting to flee from the militant group. The three Chinese nationals were among 120 other Islamic State militants executed for defection in the last six months in Iraq and Syria, according to the Global Times.
Since the group also known as ISIS declared its so-called caliphate in Iraq and Syria in June, the number of executions of its own members for defections and other crimes have steeply increased. One of the first occurrences was in Syria's Deir el-Zour in October, when ISIS reportedly executed two of its members for looting and "spying" for the CIA.
Last week, ISIS executed at least 60 members accused of defection in Deir el-Zour and Raqqa, the militant group's headquarters in Syria. A few days later, the head of ISIS' al-Hisbah religious police force, Abu Talha al-Kuwaiti, whose real name is thought to be Muhammad Abdullah al-Dousari, fled to Turkey with nearly $700,000 in Islamic State funds.
Chinese state-run media estimated in December that around 300 Chinese nationals have gone to Iraq and Syria to fight alongside groups such as ISIS and al Qaeda affiliate Jabhat al-Nusra. That number is higher than that of fighters joining from some large Arab nations such as Algeria and Sudan. Though this statistic is widely cited and recognized as the most up-to-date estimate, the government report may not represent (or may exaggerate) the exact number of Chinese militants involved with ISIS. The Chinese government accuses Uighur groups of being behind several deadly attacks in recent years, and has cracked down on what it calls Uighur separatism.
"The illegal issuance of passports and visas and customs loopholes in some Southeast Asian countries have allowed extremists to travel to Turkey and then go on to join the jihadists," a source familiar with China's anti-terrorism operations told the Global Times. "If there weren't so many illegal passports and visas available, there would not be so many members of ETIM in Syria and Iraq."
In the past, militant groups such as ETIM have targeted China's far western province of Xinjiang, the home of the country's Uighur Muslim population, as a hotbed for potential recruits. Last October, an English-language al Qaeda propaganda magazine said the region needs to be "recovered [into] the shade of the Islamic caliphate."
China's Foreign Ministry has not confirmed the executions but continues to condemn the ETIM, the same group allegedly responsible for a deadly bomb attack last May at a railway station in Ürümqi, the capital of Xinjiang province.
"China is willing to work with the international community to combat terrorist forces, including the East Turkestan Islamic Movement, and safeguard global peace, security and stability," Foreign Ministry spokesman Hong Lei said during a press briefing in Beijing.
© Copyright IBTimes 2022. All rights reserved.
FOLLOW MORE IBT NEWS ON THE BELOW CHANNELS