China Seeks 'Calm' End To Trade War As Trump Tariffs Crumble Asian Markets, Crack Yuan
(Updates with President Trump's reaction to Chinese offer)
China said it wants to resolve the trade war with the United States through "calm" negotiations, shortly after President Trump threatened to declare a national emergency and force American businesses to freeze their relationships with the communist nation.
President Trump, speaking later Monday in France, where he is attending the G7 summit, welcomed the Chinese offer.
"China called last night our top trade people and said 'let's get back to the table' so we will be getting back to the table and I think they want to do something," Trump said. "They have been hurt very badly but they understand this is the right thing to do and I have great respect for it. This is a very positive development for the world."
"I think we are going to have a deal," Trump added.
China's public conciliatory signals came after Asian markets cracked Monday and its currency plummeted to an 11-year low. The market and currency rout came after the United States imposed tariffs on $550 billion in Chinese exports Friday.
Chinese Vice Premier Liu He also said that his country is opposed to escalation of the trade conflict, which threatens to push the world economy into a recession and has caused anxiety across world capitals.
Speaking at a tech conference in Chongqing, Liu said, "We are willing to resolve the issue through consultations and cooperation in a calm attitude and resolutely oppose the escalation of the trade war." Liu has led the trade negotiations with Washington and is Chinese President Xi Jinping's top economic adviser.
Based on Trump's statement after Liu made his comments, it seems the Chinese were already prepared to get back to the table before the bloodbath in the Asian markets and had contacted Washington.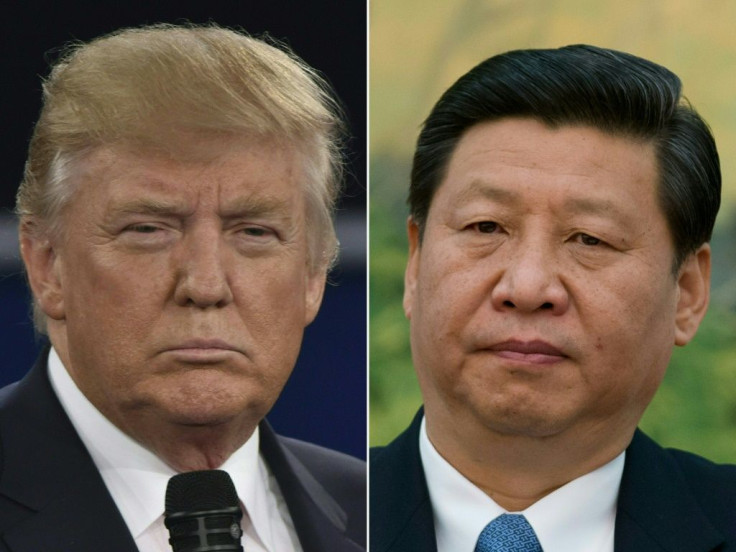 Trump has attracted negative press over his use of tariffs to punish China, but the visible softening of Beijing's stand and the conciliatory language show that Trump was right in relentlessly pursuing the tariff path from his position of strength -- a U.S. economy that is much stronger than the Chinese economy.
Liu also said U.S. companies are especially welcome in China, Reuters reported quoting government transcripts. "We welcome enterprises from all over the world, including the United States, to invest and operate in China," he said.
Shares across Asia tumbled Monday although Trump on Sunday appeared to back off on his threat to order U.S. businesses out of China. Still, at the G7 summit in France, U.S. officials said Trump was unwavering in his fight with China and his only regret was not implementing more tariffs.
Japan's benchmark Nikkei 225 crumbled more than 2 percent in opening trade, while Hong Kong's Hang Seng composite index fell 3.3 percent and the Shanghai Composite Index was down more than 1 percent.
The yuan slipped to 7.1487 to the dollar.
The president seemed to have understood the leverage he has got over China more than the media, mocking the press in a tweet from Paris that the "Fake News" had got it all wrong, "from Iran, to China Tariffs, to Boris!"
© Copyright IBTimes 2023. All rights reserved.