China Slams NATO For Accusing It Of Challenging Bloc's Security And International Order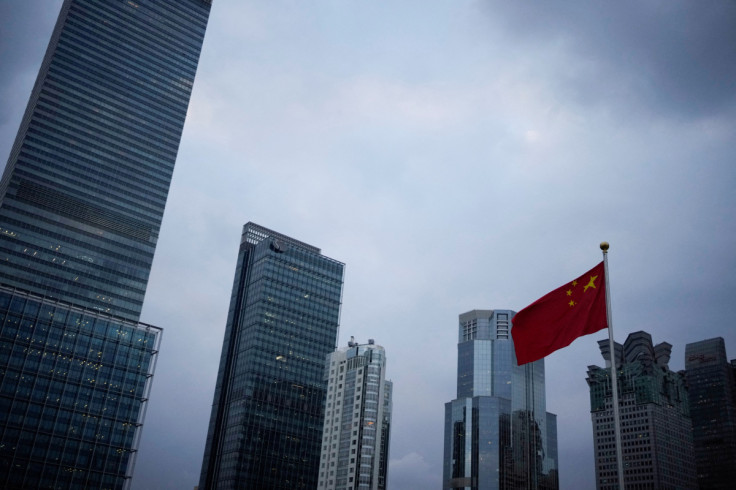 KEY POINTS
NATO leaders said China's "ambitions and coercive policies" went against the bloc's interest and security
NATO chief Jens Stoltenberg accused Beijing of "challenging the rules-based international order"
"We firmly oppose and reject this," China responded
China has issued a strongly worded response after a NATO communique accused the People's Republic of China (PRC) of having "ambitions and coercive policies" that go against the group's security and interests.
Halfway through the bloc's two-day summit in the Lithuanian capital of Vilnius on Tuesday, NATO leaders released a 90-point communique that mentioned the PRC's attempts at subverting "the rules-based international order," Al Jazeera reported.
NATO Secretary General Jens Stoltenberg also told reporters that China was not a NATO "adversary" but "is increasingly challenging the rules-based international order, refusing to condemn Russia's war against Ukraine, threatening Taiwan, and carrying out a substantial military build-up."
The group's leaders said in their communique that "the People's Republic of China's stated ambitions and coercive policies challenge our interests, security and values. The PRC employs a broad range of political, economic, and military tools to increase its global footprint and project power, while remaining opaque about its strategy, intentions and military build-up."
Apart from PRC's malicious hybrid and cyber operations, the country also "strives to subvert the rules-based international order, including in the space, cyber and maritime domains," the communique said.
In addition to this, NATO leaders said China's "deepening" strategic partnership with Russia and "their mutually reinforcing attempts to undercut the rules-based international order run counter to our values and interests," the communique added.
The Chinese mission to the European Union released a statement in response, saying the country vehemently opposes the comments. A "resolute response" will follow if any action was taken against Beijing's "legitimate rights," it said. "We firmly oppose and reject this."
China also opposed NATO's "eastward movement into the Asia-Pacific region" and warned that "any act that jeopardizes China's legitimate rights and interests will be met with a resolute response."
China's state-run Xinhua news agency also struck back at NATO's remarks with a report accusing the bloc of being a "grave challenge" to global peace and stability.
"Despite all the chaos and conflict already inflicted, NATO is spreading its tentacles to the Asia-Pacific region with an express aim of containing China," the report said.
© Copyright IBTimes 2023. All rights reserved.