China State-Owned Enterprises Chiefs Face 50% Salary Cuts As Xi Jinping Launches Reform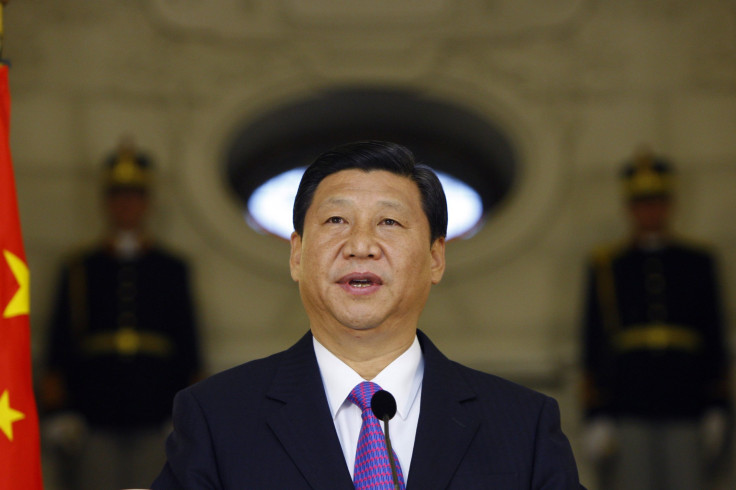 Bosses at China's state-owned enterprises, or SOEs, may face pay cuts of up to 50 percent and endure a restructuring of both their jobs and the organizations they lead, under reforms outlined by President Xi Jinping this week.
The Xinhua News Agency reports that Xi called on the government to more tightly regulate executive salaries and to curb "unreasonably high" compensation. He also called on SOEs to rein in other spending, such as on cars and accommodation.
The reforms are aimed at addressing public discontent over some SOE officials' compensation and rewards, which are perceived as being excessive, the South China Morning Post reported. The report added that on top of receiving a ministerial or vice ministerial rank, which comes with privileges, SOE bosses are often also paid like Western business executives, despite the fact that the organizations they lead are often national monopolies.
Xi said SOEs must ensure that executives' salaries are proper and reasonable, and their salary management is strict and efficiently supervised, according to the Indo-Asian News Service.
Government-appointed executives will likely join SOEs' boards of directors, while day-to-day operations would be handled by senior managers hired from outside at salaries in line with international standards, according to a Reuters report.
Since coming to power in China, Xi has also launched an anti-corruption campaign, prosecuting scores of top officials for corruption. The campaign is aimed at curbing public displeasure over the luxurious lifestyles enjoyed by some in the Communist Party cadres, and at increasing the legitimacy of the government.
China Daily reports that over 50 managers and executives have been removed from their roles since the anti-corruption drive began in 2012.
© Copyright IBTimes 2023. All rights reserved.