China Tells America To Focus On Own Domestic Problems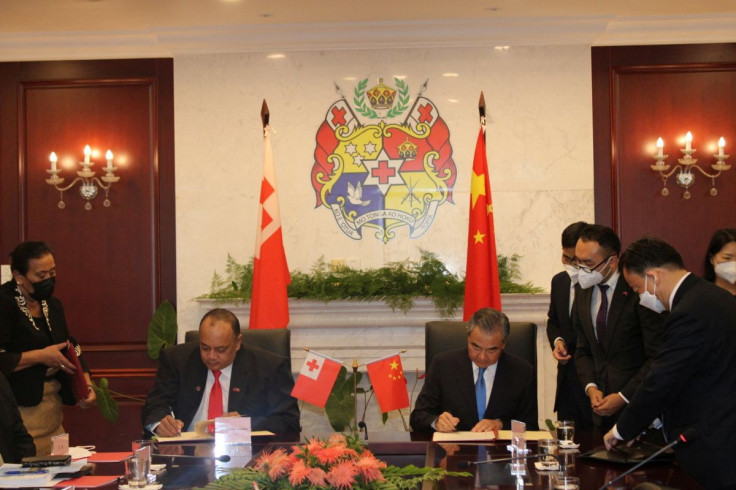 The cold war of words between Beijing and Washington over the future of international relations continued this week with Beijing telling Washington to focus its energies on its domestic problems.
It began last week during a global summit where U.S. Secretary of State Antony Blinken outlined Washington's "context" for building a "rules-based international order." He argued that China poses a threat to that order.
It was soon followed by a harsh response from the Chinese Ambassador to the U.S. Qin Gang, who warned of a "malicious confrontation" between Beijing and Washington, with far-reaching consequences for international relations.
This week came another harsh response from the Chinese Foreign Ministry. In an editorial posted in Global Times, Beijing refuted Washington's claims that China is a threat to the world order. In addition, it saw these claims as an effort to contain China, advising Washington to "reflect on what the international order that people want rather than a U.S.-led hegemony and groundless containment of other countries' legitimate rights."
China also told Washington to focus on its domestic problems.
"We hope the U.S. [will] stop wasting the time and focus on fixing tons of their own domestic problems, playing the active role of the world's peace and development," Zhao Lijian, a spokesperson from the Chinese ministry, was quoted as saying in the editorial.
Zhao noted that it's not the time for manipulating and magnifying the differences between the political systems in the new global divide, the "so-called democracy vs. authoritarianism."
Retired Vice Admiral Robert B. Murrett, professor of practice & deputy director of Security Policy & Law at Syracuse University, thinks that Beijing's offensive on Washington and its allies is part of a defensive strategy.
"[I] would say that China is defensive [and touchy] about any remarks from the U.S. and others that they view as pertaining to their internal matters. with the treatment of the Uyghurs in China and Taiwan as prime examples," he told International Business Times. "Part of their strategy is to go on the offensive and point out what Beijing views as domestic shortcomings in the U.S."
Murrett traces China's strategy to the initial meeting between Secretary of State Blinken and his Chinese counterpart Yang Jiechi in Alaska in March 2021.
"In that meeting, the Chinese delegation aggressively tabled what they view as U.S. internal shortcomings in a detailed presentation," Murrett said. "Since that time, this 'offensive defense' has been used to forestall U.S. and our allies' diplomatic moves against certain Chinese policies, and continues as reflected in the Global Times editorial that we should focus on our domestic challenges and not comment on their own."
Political analyst Grigoris Nikitas understands China's position.
"Beijing isn't ready to confront Washington openly," he told International Business Times. "Thus, the best it can do at this point is to engage in a cold war of words."
© Copyright IBTimes 2023. All rights reserved.