China, US Solar Industry React To Commerce Dept Imposing Tariffs On Chinese Solar Panels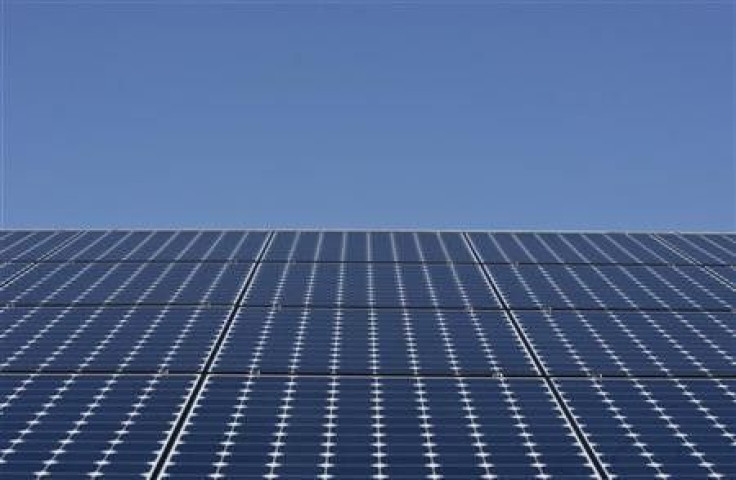 The U.S. Commerce Department has imposed hefty tariffs on Chinese solar panel imports, a move the Obama administration said comes as a response to uncompetitive Chinese export practices.
The decision, which was announced on Thursday, to impose tariffs of more than 30 percent on panel-related imports -- with some goods subject to a prohibitive 250 percent surtax -- surprised analysts, who had been expecting much less onerous tariffs. And it has already proved highly controversial, not only with Chinese officials who claim it is unwarranted, but also with a segment of the U.S. solar panel industry, which has been divided as to whether import curbs are necessary since they became an issue last October.
Commerce imposed tariffs on the two largest Chinese solar panel manufacturers, Suntech Power Holdings Co. Ltd (NYSE: STP) and Trina Solar Limited (NYSE: TSL), of 31.22 and 31.14 percent, respectively. The U.S. also imposed tariffs of 31.18 percent on 59 other Chinese firms, ranging from medium to small players. The rest of the Chinese export market will be subject to a 249.94 percent import fee, a figure that essentially destroys any competitive potential those companies might have had selling in the U.S.
The high tariff is much more than analysts had expected or that the government itself had signaled would be likely. The Commerce Department has been trying to decide whether to impose charges on crystalline silicon photovoltaic cells since October, when two companies complained that Chinese firms were exporting these products to the United States using uncompetitive pricing tactics, a practice known as dumping in the argot of international trade.
In early March, the government agreed with the firms that dumping was taking place and imposed tariffs of 2.9 to 4.7 percent.
Chinese officials were quick to criticize the decision.
The U.S. decision lacks fairness and China expresses its strong displeasure, a spokesman for China's Ministry of Commerce, Shen Danyang, said in a statement posted on the ministry's website.
By deliberately provoking trade friction in the clean energy sector, the U.S. is sending the world a negative signal about trade protectionism, Shen said, adding, We believe these measures by the United States damage China-U.S. cooperation in the renewable and clean energy sectors.
And while China did not expressly suggest retaliation, analysts surmised such a move would be in the cards.
We have thrown down the gauntlet and opened up the door for a potential global trade war in the global solar sector, Kelly Dougherty, an analyst with New York-based Macquarie Capital USA Inc., told Bloomberg News. That's not what we need right now.
The decision also received a mixed response from the U.S. solar panel industry, which has been split on whether tariffs would be beneficial since they were first requested. Some U.S. solar panel companies focus on assembling, marketing and installing the clean-energy products, and actually benefit from cheap Chinese imports of silicon photovoltaic cells. Other companies, which manufacture rival solar panel components or use alternative technologies in their solar panels, have actually been hurt by plummeting prices for the solar cells.
Tariffs are not in the best interest of American solar manufacturing, the American solar industry, or American solar consumers. We are concerned about the increased likelihood that China will retaliate with their own unilateral tariffs on polysilicon exports from U.S. producers Tore Torvund, CEO of REC Silicon, which belongs to the former group of companies, said in a statement. No one benefits in a global solar trade war.
© Copyright IBTimes 2023. All rights reserved.