China Warns US On Visits By 'Separatist' Dalai Lama, Taiwanese President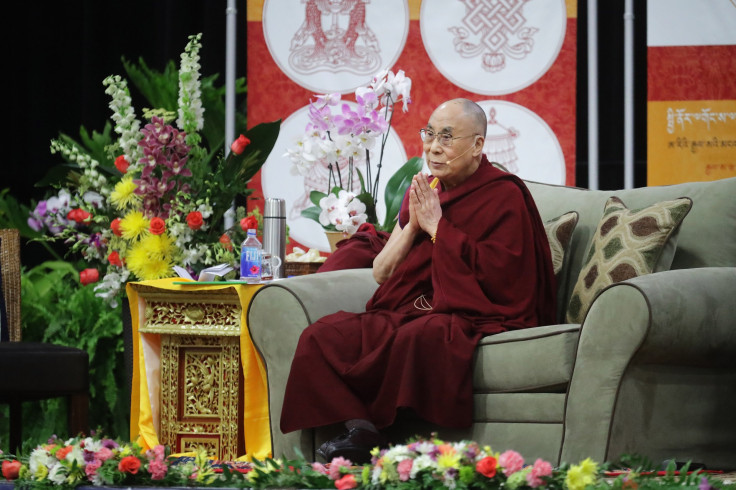 China Tuesday pushed the United States to stick by its promise of not supporting any separatist activities, following the Dalai Lama's ongoing U.S. visit and an impending visit by Taiwan's new president, Tsai Ing-wen.
Chinese Foreign Ministry spokesman Lu Kang said both issues involved the "one China" policy, under which it considers both Taiwan and Tibet as integral parts of China, according to Reuters. Beijing has insisted that foreign governments also recognize this.
The democratic island of Taiwan, officially the Republic of China, and the remote plateau region of Tibet remain two of China's most sensitive diplomatic issues.
"I can responsibly tell you that on this issue the U.S. government has made solemn promises, which is to uphold a one China policy," said Lu at a daily news briefing.
Exiled Tibetan spiritual leader the Dalai Lama told Reuters Monday it was "not finalized, but some friends say he may meet me," when asked if he would meet President Barack Obama during his three-day visit to Washington, D.C.
Beijing considers the Dalai Lama a dangerous separatist. Lu said: "The 14th Dalai Lama often puts up the facade of religion to peddle internationally his political position of splitting China. We demand no country or government give him any space for such activities and should certainly not do anything the 1.3 billion people of China would resolutely oppose."
Taiwan's President is set to transit in Miami on her way to Panama for the expansion ceremony of the Panama Canal and has a scheduled stopover in Los Angeles on her return, Reuters reported Taiwan deputy foreign minister Javier Ching-shan Hou saying Tuesday.
Taiwanese leaders have received stiff opposition from China for travelling abroad as it is considered an exertion of sovereignty. Tsai, who assumed office last month, has been frowned upon particularly by Beijing as she leads the pro-independence Democratic Progressive Party (DPP).
Lu maintained that the U.S. opposes Taiwan's independence and must "not give any space to any individual or behavior which tries to create two Chinas."
© Copyright IBTimes 2023. All rights reserved.
FOLLOW MORE IBT NEWS ON THE BELOW CHANNELS