China Withheld Medical Treatment To Force Confession In GSK Case, Says UK Investigator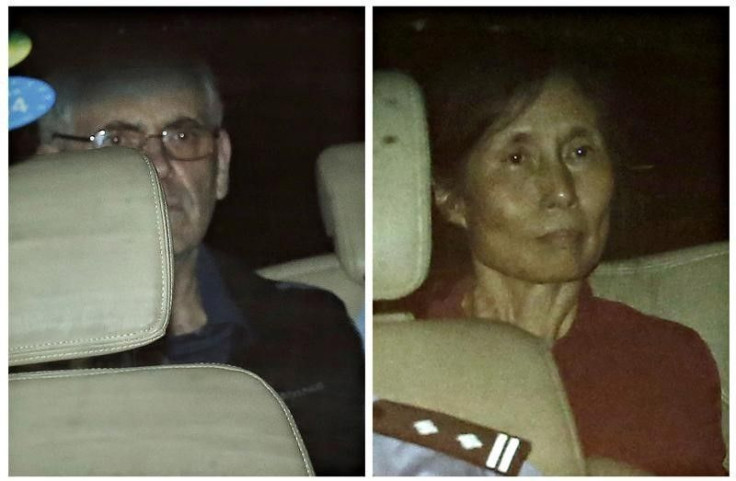 A British man jailed for nearly two years in China claims that he was denied treatment for a medical condition in order to force him to confess to crimes connected to a bribery scandal involving a multinational drug manufacturer.
Peter Humphrey, a corporate investigator, was arrested in July 2013 and held for over a year, before being convicted -- in a one-day trial last August -- of illegally obtaining the private records of Chinese citizens and selling the information to clients.
Humphrey and his American wife, Yu Yingzeng, who was also jailed, returned to the U.K. Wednesday, after being released early on medical grounds. He alleged that prison officials in China had obstructed his requests for medical help.
"Every week in captivity I raised requests for the next step in the medical process," he said. "I was always refused on the grounds that I had not signed an admission of crime," he told Reuters. "Neither I nor Ying have ever admitted any guilt as charged. My health was held hostage to signing such a confession," he added.
At a news conference Thursday, Chinese Foreign Ministry spokesman Lu Kang said that China didn't mistreat Humphrey and added that his claims are "not true."
"Relevant Chinese authorities provided [Humphrey and his wife] with the due rights and interests," he said, according to the Wall Street Journal.
Humphrey's investigative firm, ChinaWhys, was hired by GlaxoSmithKline (GSK) to investigate a sex tape, featuring one of its top executives, just at the time the firm was becoming entangled in a bribery scandal that would eventually result in the company being fined almost $500 million by Chinese authorities.
In an interview with the Telegraph, Humphrey's son, Harvey, said that GSK had lied to his father about being engaged in bribery, causing Humphrey to take risks that caused him to run afoul of the Chinese authorities.
One of the subjects of Humphrey's investigation was a disgruntled former GSK employee, who reportedly had family connections to high-ranking Chinese officials. The severe nature of the sentences handed down to the pair, led many to believe that the case was politically motivated, the Guardian reported.
Professor Don Clarke, a specialist in Chinese law at George Washington University, wrote that Shanghai court records for 20 earlier prosecutions for trafficking much larger amounts of personal information resulted mostly in only suspended sentences or very small fines, in comparison to the two-and-a-half year sentences in this case.
"At the very least, I think the burden is now on those who would assert that this case is not an outlier and possibly a case of selective prosecution," Clarke wrote.
© Copyright IBTimes 2023. All rights reserved.