China's 7% House Price Gain May Be Envy Of US Homeowners, But It Spells More Worry For Beijing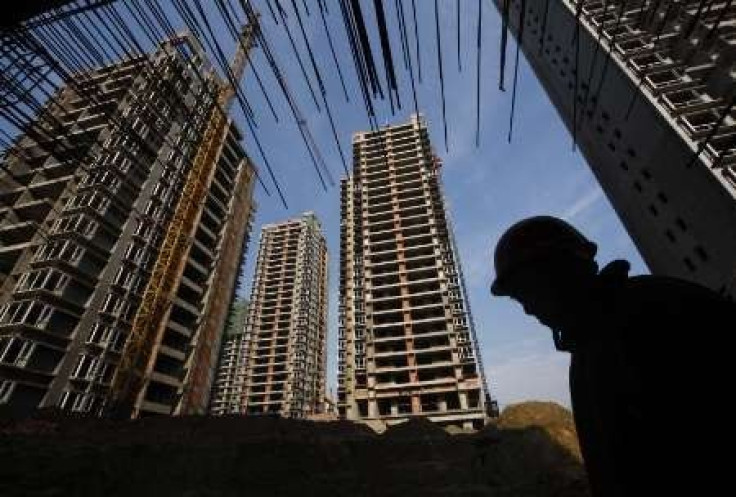 China's decadeslong move to urbanize its huge population has been the high-octane fuel powering its growth engine, but officials have reported another month of slowing growth in home price increases, heightening concerns about the sustainability of the real estate market in the world's second-biggest economy.
Lan Shen, a Beijing-based Standard Chartered PLC economist, told Bloomberg Friday, "There are definitely risks in the property market of China's smaller cities. The property market will be a big factor that presses the country's economic growth this year."
China said overnight that March home prices in 70 of its largest cities rose 7.3 percent from a year ago. While Americans in regions hit hard by the financial crisis might envy that figure, it's worrying to China-watchers as it is an eight-month low for the key datum and is nearly a full percentage point slower than the reported rise just a month earlier in February. It's also more than 1.5 percent lower than January's pace of a 9 percent year-over-year price rise.
"The current property market is just cooling down mildly from the red-hot situation seen in past years, which is actually quite good for the healthy development of the industry," Chen Guoqiang, vice chairman of China Real Estate Society, told Reuters Friday morning.
The housing market accounts for about a quarter of China's gross domestic product, and if demand keeps falling, the resulting economic impact will be felt not only domestically but around the world with China's trading partners.
In Beijing, high-end housing prices fell 5.5 percent in the first quarter from last year's fourth quarter.
According to China's Xinhua news agency, the real estate tracking firm DTZ said in its latest report that, "At the beginning of 2014, affected by the Chinese Lunar New Year holiday and tightening credit, there was a decrease in both transaction volume and average price in the Beijing high-end residential market."
But there's another possibility too. China's elite, chastened by the largest corruption crackdown by the ruling Communist Party, may be slowing demand in Beijing.
© Copyright IBTimes 2023. All rights reserved.
FOLLOW MORE IBT NEWS ON THE BELOW CHANNELS