China's Anti-Graft Watchdog Says Anti-Corruption Campaign Is Being 'Undermined' At Local Level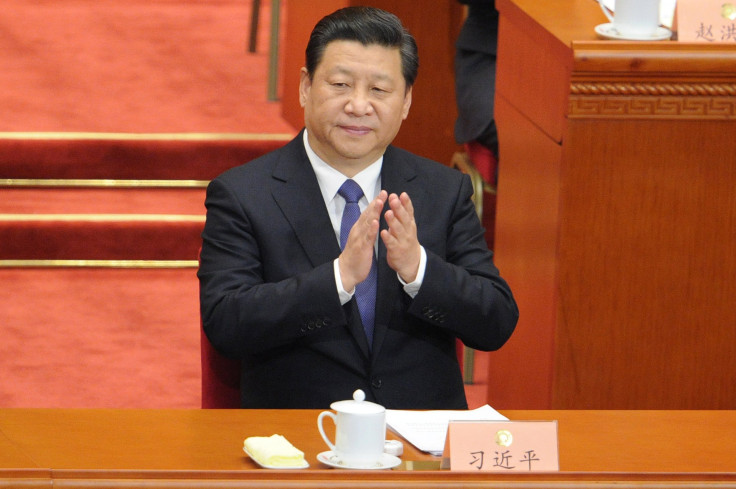 SHANGHAI — China's anti-corruption watchdog has criticized some of its own local branches for failing to publicize investigations into corrupt officials sufficiently. State media said such failings were undermining the country's ongoing anti-corruption campaign, which China's top leaders have said is vital to the Communist Party retaining its grip on power.
In its annual report, the Central Commission for Discipline Inspection (CCDI) said that 43,231 party members were investigated and "dealt with" in the first 11 months of last year, with just over 29,000 given party or administrative disciplinary punishment. The number of officials at county level or above who were disciplined increased by more than 50 percent compared to the previous year, Shanghai's Oriental Morning Post reported.
However, it said that less than 20 percent of these cases were announced on provincial level anti-graft websites, as they should have been. In some areas, the CCDI said the level was far lower while 20 cities and a larger number of counties did not publicize any cases at all.
According to the Oriental Morning Post, the failure to expose such cases had led to "doubts among the people." It said the lack of information would leave people wondering, "has anything been done about these cases, were the people involved investigated, [or] did someone intervene" [to protect them]?" As a result, it said, "The impact of the anti-corruption campaign has been undermined."
Since Xi Jinping became China's top leader some three years ago, tackling corruption and excess among party and government officials has become a key strategy: China's economic reforms of the past two decades were widely seen as having given some officials the chance to amass significant wealth, often in illegal ways, causing significant public dissatisfaction. Cracking down on such corruption is seen as a core plank of shoring up the party's credibility and legitimacy.
Under President Xi, top officials including Zhou Yongkang, formerly a member of the party's ruling standing committee, have been jailed, and investigations launched in a range of government departments and state-run industries. The head of China Telecom, Chang Xiaobing, last week became the latest victim of the campaign. The party has also tightened disciplinary rules, calling on officials to practice greater austerity, and punishing officials for lavish weddings. Party leaders say the campaign is popular with the public — it was recently even featured in an officially sanctioned rap song.
However, officials have admitted there is some opposition within the party to the campaign — and the failure to publicize some CCDI investigations may be a hint of this. The Oriental Morning Post also quoted the CCDI as saying some officials were continuing to violate disciplinary rules, albeit in a "more concealed way." It said some officials were now taking bribes via stored value gift cards.
It also said the CCDI had called on its local branches to increase the degree of exposure of such cases, and that this should become routine procedure in order to instill fear among officials, and create a climate where officials did "not dare" to engage in corruption. The paper predicted that "headlines about local corrupt officials" would become more frequent this year.
The article coincided with high-profile coverage in China's media of the publication of a new book compiling speeches by the president on party discipline and corruption. The Oriental Morning Post headlined Xi's comment that no corrupt official would be protected from punishment. However, the paper also quoted Xi as criticizing some officials for gossiping, spreading rumors about internal party affairs, and asking questions that "should not be asked."
Last year the party announced new disciplinary rules for its 88 million members. These not only targeted corruption and excess — including membership of golf clubs — but also threatened expulsion and other punishments for those who publicly criticized or questioned government or party policy.
Since then a number of officials have been punished in what observers say is a tightening of Xi's control on a party where a diversity of views had become increasingly common over recent decades. In the past few months, the editor of a major state-run newspaper has been sacked for opposing official policy, while several academics have also been punished for speaking out of turn, and even officials at the party's own training center, the Central Party School, have been warned to follow discipline. An unidentified senior police local official is also reported to have been punished for making "inappropriate comments" on China's policy toward Hong Kong and Taiwan. Observers say the party has also sought to tighten control on the internet and civil society.
Amid this ideological tightening, some critics have also suggested that the anti-corruption campaign is partly motivated by a desire to neutralize Xi's political opponents — though Xi himself denied this on a visit to the U.S. in September, saying there was "no House of Cards" [a reference to the Netflix drama about U.S. political intrigue] in China's anti-graft crackdown.
Some observers have also complained that the campaign is delaying policy implementation, as some officials are reported to be unwilling to meet business people or approve new projects, fearing accusations of seeking personal gain — though others say this is a price worth paying to create a cleaner business environment.
However, Xi appears convinced that the campaign is crucial to the party's survival in a diversifying society. The South China Morning Post reported Monday that the CCDI would hold a conference next week, at which a further tightening of discipline within the party would be high on the agenda.
© Copyright IBTimes 2023. All rights reserved.