China To Demolish New Skyscraper As Part Of Anti-Corruption Campaign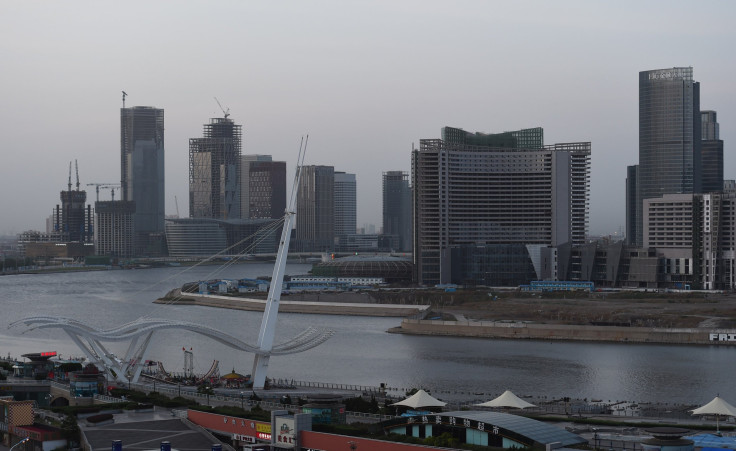 SHANGHAI — China is reportedly planning to demolish three new high-rise buildings, including one that is 65 stories high, as part of its ongoing campaign against corruption. The residential buildings, in the northern city of Tianjin, are up to 30 floors taller than originally planned and Chinese state media said this "serious breach of planning regulations" posed a major safety risk.
It's the latest blow to the northern Chinese city, which saw a devastating explosion at a warehouse in its port in August, killing 173 people. More than a dozen officials, including the president of the port and the head of China's work safety administration, have been arrested in connection with alleged corruption. The warehouse that blew up was found to have been illegally storing huge quantities of sodium cyanide close to residential buildings, many of which were badly damaged in the blast.
The latest case is also reportedly linked to corruption, in what state media said was a "reminder" of the risks of collusion between corrupt officials and real estate developers -- something seen as having contributed to a number of building collapses in China this year. The three apartment buildings to be demolished make up the "Waterfront Ginza" development, owned by Zhao Jin, a wealthy real estate developer arrested last year in the corruption crackdown. Zhao's father, who is also in detention for bribery and fraud, is a former secretary general of the Communist Party Committee of Jiangsu province -- and the younger Zhao is suspected of using his father's influence and connections to build up his business.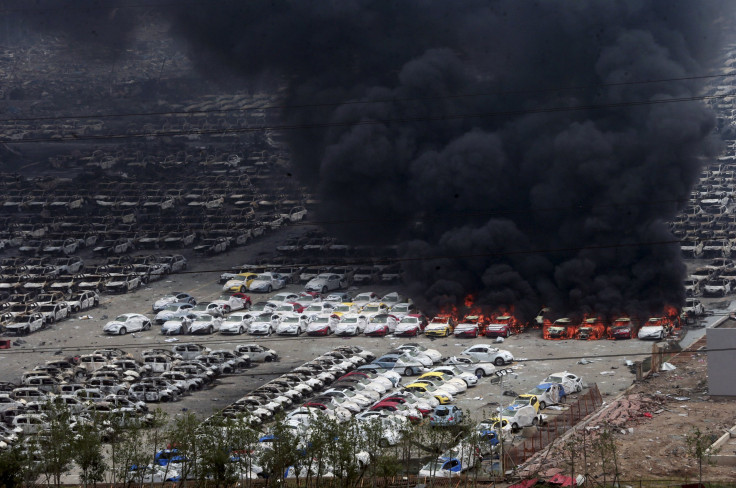 According to its original plan, Waterfront Ginza was supposed to consist of two buildings of 31 floors, and one of 35, Shanghai-based news website The Paper reported. However, when they were topped out in September last year, the buildings were actually 41, 58 and 65 floors high respectively -- and one of them was a full 88 meters taller than it was supposed to be. The developers are also reported to have "stolen floor area," adding extra apartments on each floor so that the development's total construction area is more than three times its planned size, at some 360,000 square meters.
Chinese media said it was not yet clear whether the adjusted size of the development was approved at some point by corrupt officials, or whether the developer simply changed the plan and persuaded officials to turn a blind eye. Either way, The Paper said the case was one of "blatant corruption," adding that the construction of such buildings in the center of one of China's biggest cities demonstrated "jaw-dropping arrogance."
The authorities' proposed solution -- to demolish the buildings -- has reportedly angered some residents, though officials have said that plans are in place for them to be compensated. However, state media pointed out that not only had the developer run out of funds, the scale of illegal construction meant the building was unsafe. The Paper said the population density of the compound would be "too high," leading both to practical problems for the residents in their daily lives, and also safety risks: if there were a fire, it said, the stairwells and fire exits would not be able to cope with dispersing up to 70 families from each floor. For these reasons it said the "completely corrupt project" was unusable, and to be demolished was "its destiny."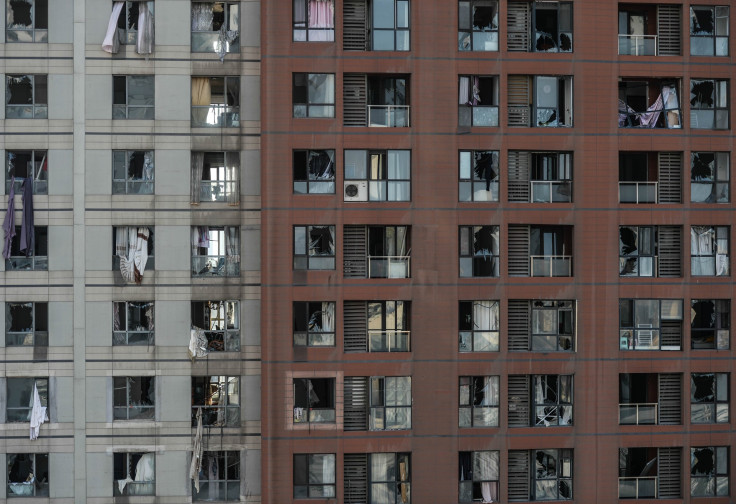 Nevertheless, the report acknowledged that the demolition would be a "waste of a huge amount of person-power, funds and time… and a huge loss of resources." And the Guangzhou Daily added that it was "very bad luck for owners who've spent their life savings, earned with sweat and blood" on apartments in the building.
Some reports have said that the demolition may have to be carried out manually rather than by explosion, due to the size and central location of the buildings. Another building by the same developer -- a commercial development called Mingmen Plaza -- which media said had similar problems, is also reported to be scheduled for demolition, at a reported cost of between $10 million and $12 million.
The Guangzhou Daily said it was likely Tianjin's taxpayers would have to foot the bill for the demolitions. It said this was a double blow for them, since they would also have to suffer the shame of seeing the buildings become what it called "the laughing stock of the world."
The case was a "reminder of the serious dangers of the corruption problem," The Paper said, in a country where cities have developed at breakneck speed over the past two decades. (Tianjin itself recently topped out one of the world's tallest buildings -- the 597-meter Tianjin 117 Tower.) Many Chinese real estate projects, which are heavily dependent on permissions from local authorities, are alleged to have been linked to corruption in recent years, and The Paper suggested that "Contractors often give bribes to officials in charge, and use other inappropriate methods, to increase the area of their building and gain big profits."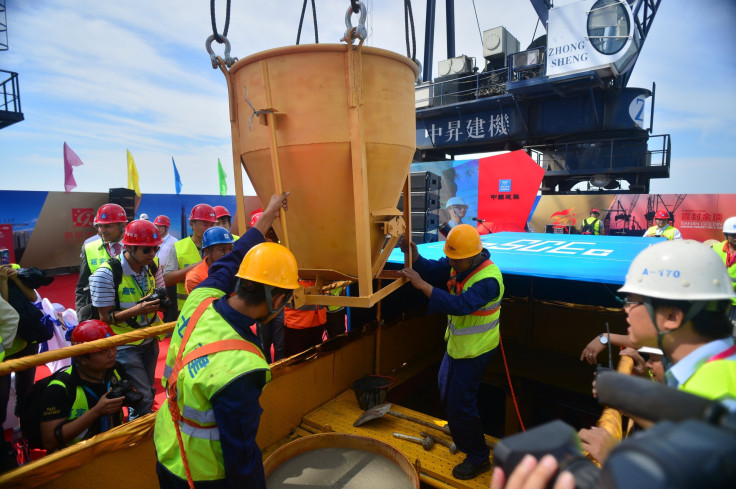 A number of collapses of modern apartment buildings this year -- including three in southern Guizhou province alone -- have highlighted the risks resulting from such problems. Such disasters, along with the Tianjin port explosion and the capsize of a cruise ship on the Yangtze River in June, killing 442 people, have provoked significant public anger, and may have given new impetus to the government's anti-corruption campaign, according to some observers. The Guangzhou Daily insisted that "however indestructible the alliance between power and money may seem, [and] however great the arrogant audacity of the so called official-tycoons, as [China's] anti corruption campaign and rule of law advances, they will all be pushed into the dock to face justice."
At the same time, the newspaper acknowledged that "if there is no restriction on power concentrated in the hands of a few people, they will break legal regulations wantonly and without restraint."
The downfall of the developer, Zhao Jin, is reported to be linked to his operation of a number of private clubs that allegedly offered sexual services to officials, which in some cases were reportedly later used to blackmail them. A number of detained senior officials are believed to have been caught up in the case, including the former vice-president of the Chinese Academy of Governance (a ministerial-level official) who was detained last month.
"We don't know how many more Zhao Jins have yet to be exposed," The Paper suggested, adding that if Zhao and his father had not been brought down, the Tianjin construction project "would have gone ahead without incident, and the people would have moved in - but who could have been sure they weren't walking into a graveyard?"
© Copyright IBTimes 2023. All rights reserved.